Healthcare Costs Are Killing Wages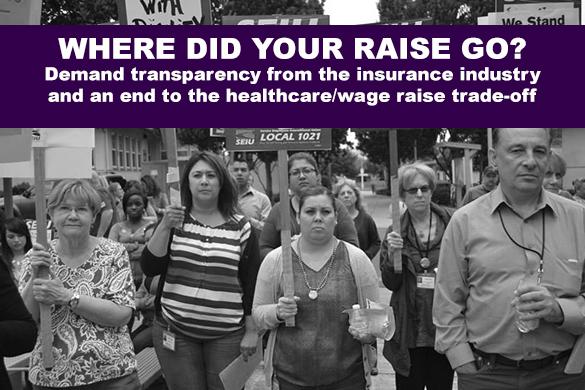 Join us for a rally and hearing to call out greedy hospitals and prescription drug companies. The fightback to protect affordable healthcare continues!
Wednesday, February 7, 2018
3 pm at Milton Marks State Auditorium
455 Golden Gate Ave., San Francisco (Between Polk and Larkin)
Workers have seen wages stay frozen, but insurance rates have doubled or tripled or more over the last ten years. Meanwhile, prescription drug prices continue to rise and the Trump Administration has made it clear it will continue to try to axe Obamacare and privatize Medicare.
We must defend the labor-won law, SB 546, that requires insurance companies and HMOs to be more transparent. Join fellow SEIU 1021 and our brothers and sisters in other unions to ask the insurance industry: where did our raises go? Demand transparency and an end to the healthcare/wage raise trade-off.