Hayward City Workers Donate 280 Toys to Children in Low-Income Families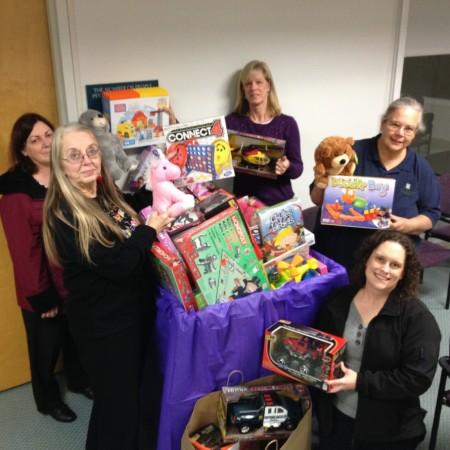 HAYWARD, CA — City Workers who have lost 17% of their incomes due to imposition earlier this year donated 280 toys at Hayward's City Council meeting Tuesday night — one toy on behalf of each SEIU 1021 member that works for the city.
The toys are being donated in the name of Doris Rodriquez, a former Hayward City Councilmember, who passed away this week.
"Doris worked tirelessly on behalf of working families and improving the lives of children of Hayward," said Gil Hesia, President of SEIU Local 1021's Maintenance Chapter for Hayward.
The toys will be donated to the South Hayward Parish, where Rodriquez was a board member. Several charities — including Salvation Army, Glad Tidings and La Familia — will be distributing the toys to some of South Hayward's poorest families.
The toys were presented during the public comment period at the Hayward City Council meeting Tuesday night.
Rodriquez stood by SEIU 1021 members and spoke out in several council meetings against the City Council imposing a 17% paycut on its workforce earlier this year. The council voted unanimously in February to impose cuts.
"Since imposition, we understand the hardship of having to go without necessities," Hesia said.