The FAST Recovery Act: Fast Food Workers Rally in Stockton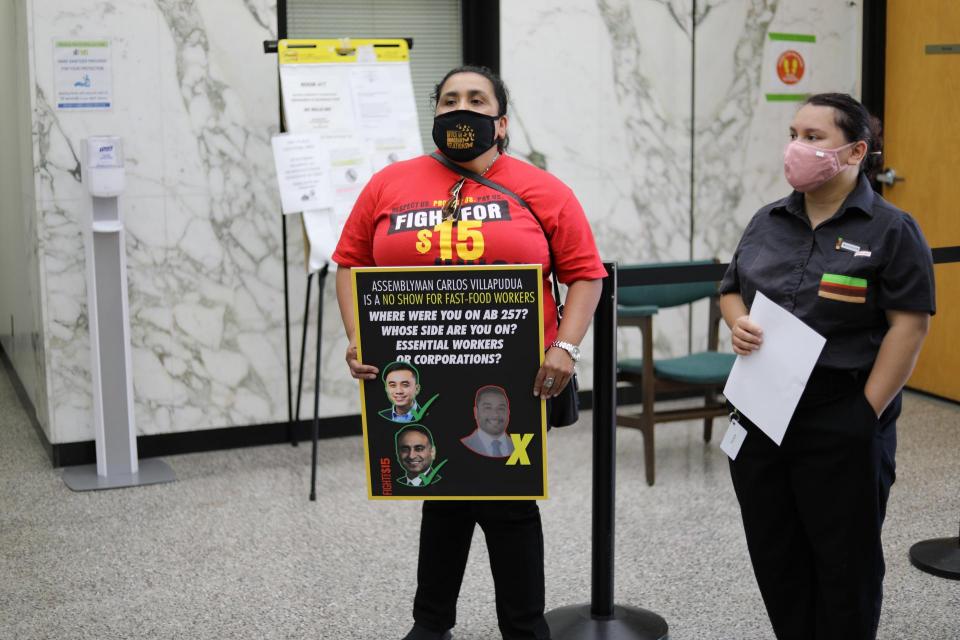 "All American City," the motto of Stockton, California, rings hollow when its Assemblymember, Carlos Villapudua, took the easy way out and abstained from voting "yes" for Assembly Bill 257 - the Fast Food Accountability and Standards Recovery Act, or FAST Recovery Act.
On Wednesday, July 21, 2021, community supporters and activists supported fast-food workers organizing for the Fight for $15 movement. Fast-food workers from McDonald's, Burger King, Jack in the Box, and other fast-food restaurant corporations rallied in front of the Stockton district office of Assemblymember Villapudua, who represents over two-thirds of San Joaquin County.
Speaking on the working conditions that fast-food workers face daily and the vital importance of passing the FAST Recovery Act, Oliva García remarked, "During my time working at McDonald's, I injured my arm and back. McDonald's did not offer to cover any of my medical costs. Two years later, I'm still fighting. With AB 257 [the FAST Recovery Act], I wouldn't have had to deal with this!"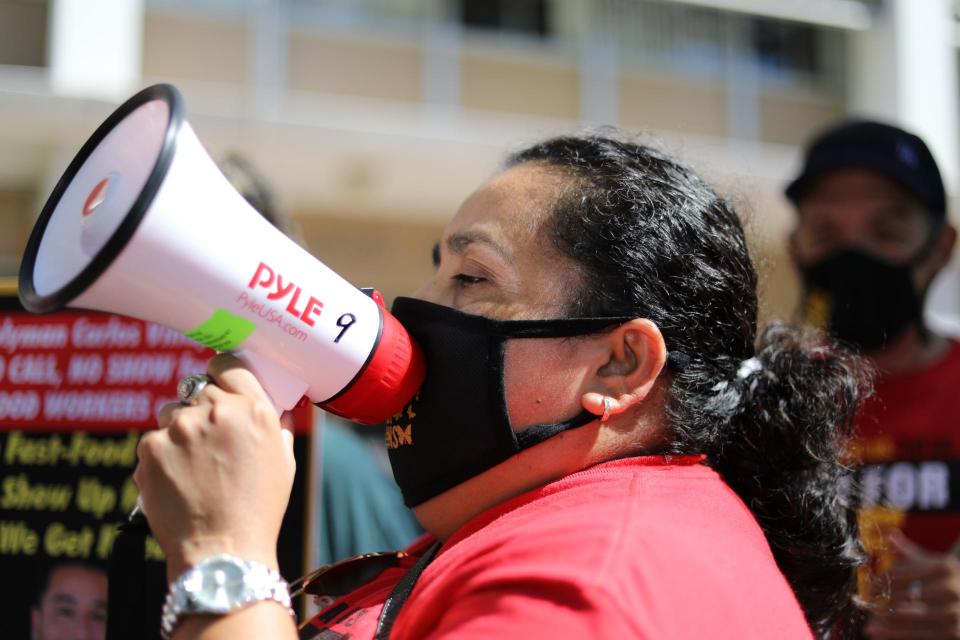 Passing AB 257 – the FAST Recovery Act would create a "Fast Food Sector Council" directed with establishing industry-wide minimum standards on wages, working conditions, and training in the industry. AB 257 on workers' wages and benefits and its effectiveness in reducing wage theft depend on the actions taken by the council. As of 2019, nearly 550,000 Californians worked in the industry.
García continued, "If we don't show up to work, we get fired. We can't abstain from an order of fries just because we don't like the grease."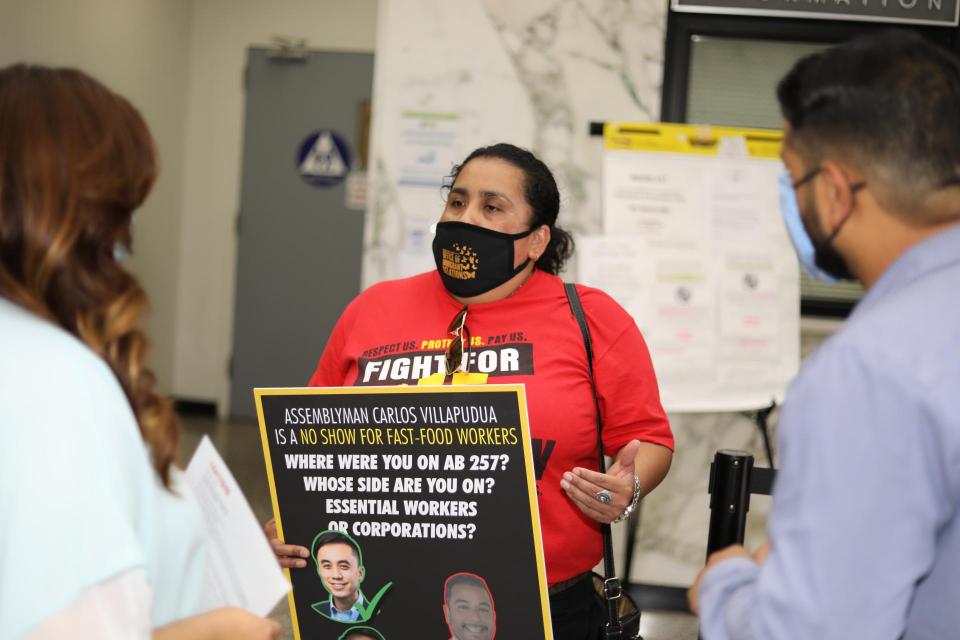 García, along with Arianna Navaro, a Burger King worker, marched into Assemblymember Villapudua's Stockton district office. While the Assemblymember himself was a no-show, like his abstention on AB 257, both García and Navaro delivered a letter urging Villapudua to support the bill when reintroduced early next year.
"We delivered a letter to Villapudua today and hope to hear from him soon. If we don't, we'll be back," defiantly proclaimed Navaro after walking out of the district office.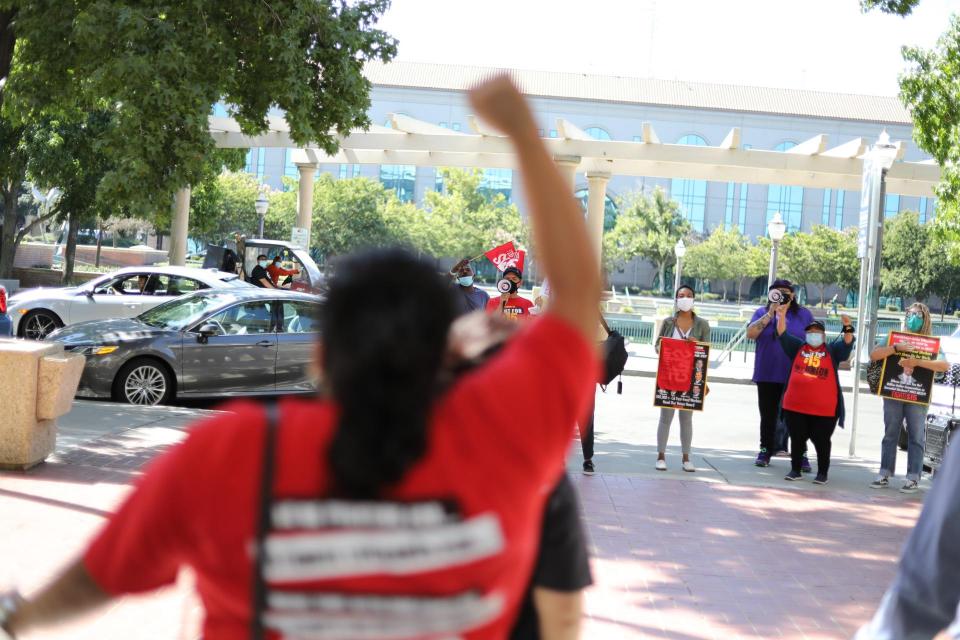 See more photos of the action from last week here on our Facebook Page.