Faculty Protests Broad Cuts in Graduate and Undergraduate Programs at Notre Dame de Namur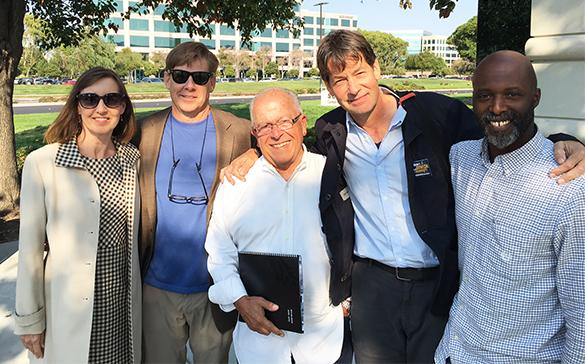 NDNU executives have unilaterally cut and overhauled programs that have resulted in upheaval on campus; the faculty union filed an unfair labor practice charge.
(Belmont, CA) — Notre Dame de Namur University (NDNU) students and faculty this week began returning to a campus embroiled in controversy sparked by the unilateral decision by the administration to eliminate 10 graduate and undergraduate programs. Cuts to programs were announced on the eve of the first scheduled bargaining session between the university and its newly-formed faculty union. SEIU 1021, which represents the faculty, has filed an unfair labor practice charge with the National Labor Relations Board (NLRB) against the university.
"These draconian cuts go far beyond anything the faculty task force recommended or could have remotely contemplated when it submitted its report to the administration three months ago," said Senate Faculty president and Professor in the School of Education Kim Tolley. "They will not only impact current students and faculty, but will make it more difficult for NDNU to attract new students in the years ahead."
As part of the university's program review process, a faculty task force submitted recommendations to NDNU President Judith Greig in May 2016. The group recommended that some programs be reviewed for termination and others be combined or cut back in recognition of the financial pressure on the institution from declining enrollment. However, President Greig's and university executives' recent decision to cut programs and courses went far beyond the faculty's recommendations.
On the list to be cut: undergraduate programs in Philosophy, Theatre Arts, Masters Programs in English, Musical Performance, and Systems Management. Additional programs to be eliminated include certification in Clinical Gerontology and minors in French, Dance, and Theatre Arts; concentrations in Communications and Business Administration and Disciplinary Studies in the masters program for Education were also among overhauled programs.
The faculty union's unfair labor practice complaint with the NLRB seeks to halt the implementation of the President Greig's unilateral cuts, citing the need to further evaluate and bargain faculty working conditions and evaluate the impacts on undergraduates and graduate students. NDNU faculty members, united in SEIU 1021, are negotiating to improve working conditions and to enhance the students' college experience.
Tolley said that repeated unilateral action by the administration negatively affects students, and seriously impacts faculty workload, earnings, working conditions is what finally drove the faculty to form a union earlier this year.
"We had hoped that President Greig's openness to faculty forming a union signaled a real willingness to change course and negotiate t serious issues with the faculty in the same collegial spirit that has always been part of the NDNU tradition. But it appears that President Grieg is more interested in business as usual," she said.
Read the San Jose Mercury News story