Drive on the Boss: Gig Workers car caravan to DoorDash CEO's house to demands an end to Proposition 22 and workplace abuses
A piercing noise of car horns cut through the air on a city block in the Pacific Heights neighborhood of San Francisco. The source came from a caravan of drivers with We Drive Progress and Gig Workers Rising, two advocacy groups fighting for gig worker rights. The target: the home of Tony Xu, CEO of DoorDash, Inc., the online food ordering and food delivery platform.
The protest came on the heels of the recent court ruling by a Superior Court of California Judge finding 2020's Proposition 22 unconstitutional. Drivers protested for transparency for tips, earnings, and one-hundred-twenty percent of minimum wage, establishing a due process system with no more unfair deactivations, and create safe workplace conditions, including free personal protective equipment and adequate pay for car and equipment sanitizing.
Twenty-seven cars and over fifty DoorDash workers and community allies showed up at Tony Xu's Pacific Heights home.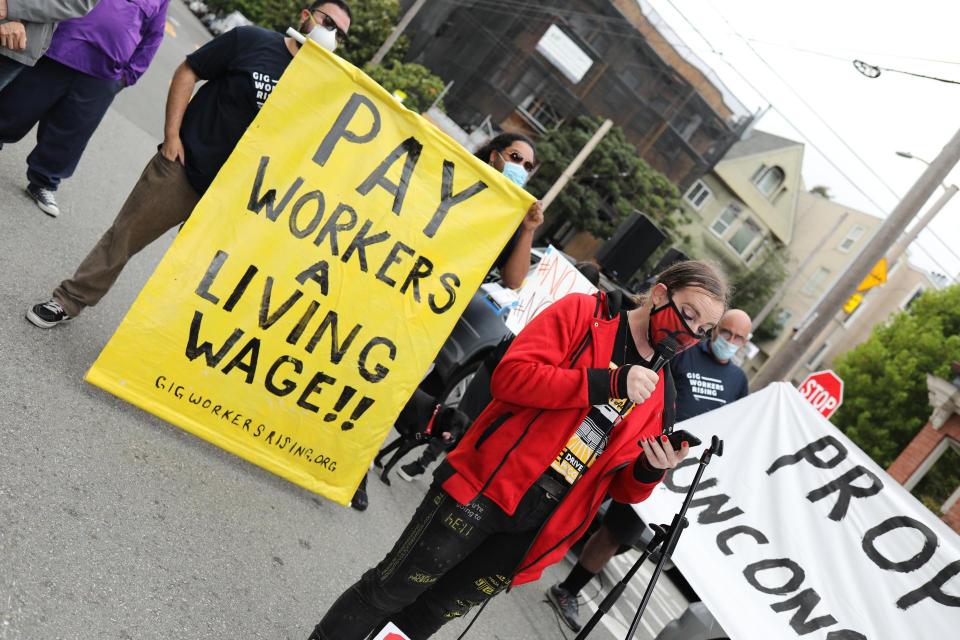 One of the speakers, Ryan G., a We Drive Progress member DoorDash courier from Oakland who has been working for the company since January of 2021, encapsulated the reason for the protest:
"When someone makes the decision that the people who deliver the food don't get fundamental workers' rights, there's not much stopping the people who make the food from losing theirs. If the people who prepare the food don't have stability at their work, what will happen to the people who grow and pick the food, and so on? We are united in this fight not just for ourselves but for everyone who might suffer after us if we are unsuccessful."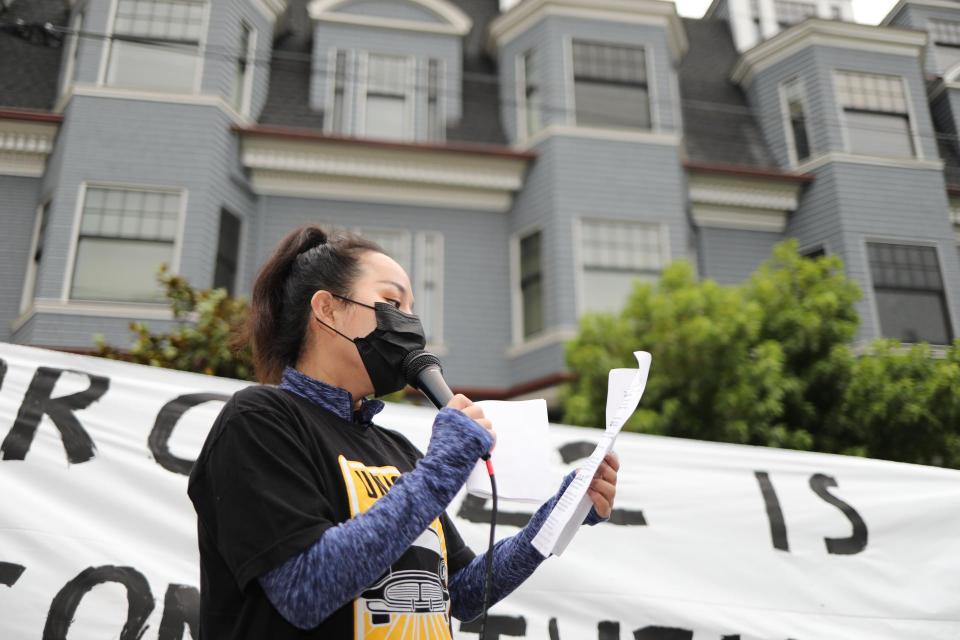 Saori Okawa, another We Drive Progress member, spoke about her reaction to the court ruling Proposition 22 unconstitutional and the resolve that gig workers like her have in continuing the fight for better working conditions:
"We're here outside of Tony Xu's house to deliver a message - no matter how much money is spent fighting us, we deserve better and won't stop until we win. Fighting against Doordash as a member of We Drive Progress, I was so happy when I heard prop 22 was ruled unconstitutional because Gig companies like DoorDash spent $225 million to take away our basic rights with Prop 22 last year. Now, they are going to appeal this ruling, spending more money to make sure I don't get benefits, worker's comp, or pay for all the time I spent working."
Among the DoorDash workers and community allies were Gordon Mar, a member of the San Francisco Board of Supervisors from District 4, who spoke about DoorDash violating local city law and demanding workplace protection for DoorDash workers.
"DoorDash workers have risked their lives for the benefit of everyone else since the beginning of the pandemic, yet the company spent over $50 million lobbying in California last year to limit their protections. Not only that, but they didn't provide basic health protections, in violation of San Francisco's healthcare security ordinance. The people of San Francisco call on DoorDash and other gig corporations to obey our laws and pay their unemployment insurance taxes, drop their Prop 22 appeal and invest in relief and support for their workers."
We Drive Progress is a movement of app-based workers across Northern California. We are part of a coalition of over 24,000 drivers statewide responsible for the billions that companies like Uber, Lyft, and their investors pocket every year. We're uniting to win our union and a better life for ourselves and our loved ones.