Dominican University adjuncts secure massive settlement for workers during difficult times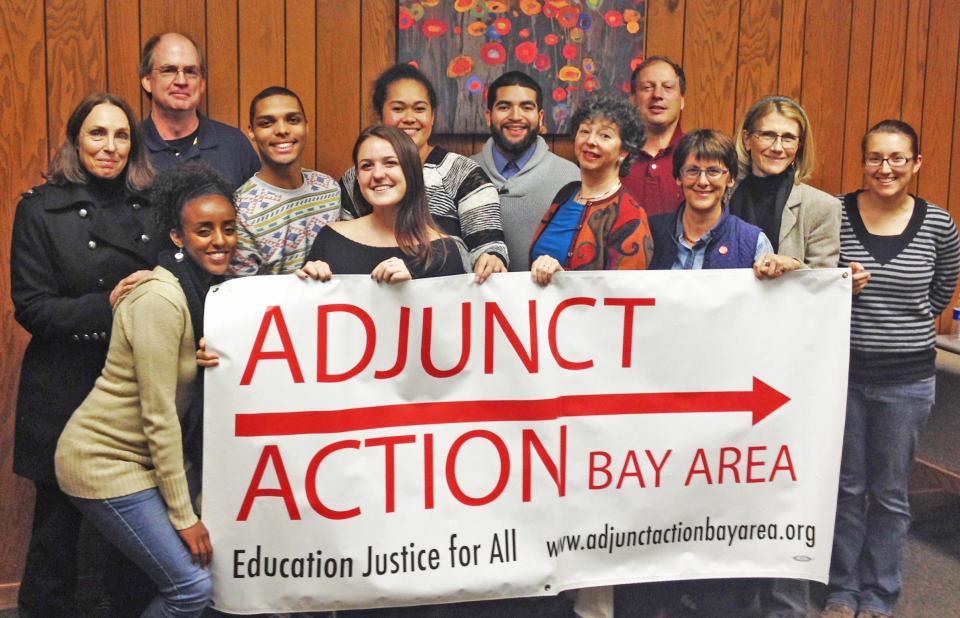 SEIU 1021 members at Dominican University recently showcased the power of our union, as they were able to secure a settlement totaling around $750,000 for their members during recent negotiations.
Adjunct faculty at the university were negotiating their second contract as members of SEIU 1021, having joined our union in early 2015. Adjunct professors often have considerable less security than tenured, full-time faculty, making the power of a union essential in their fights for improved wages and benefits.
The settlement of $750,000 is split into two pots of money—the first is a severance package for adjuncts who have had their course load diminished or cut altogether. Unfortunately, smaller, private colleges like Dominican have been hit hard economically in recent years, leading to these types of reductions. This settlement was a huge victory.
"When it was announced that the university would be eliminating around 20% of all classes, it was one of my worst days at Dominican because I knew what it meant for adjuncts. Going into bargaining our second contract, we made securing relief for adjuncts who would be losing classes or their jobs a top priority. These are people who have given not just years but sometimes decades of service to our university," said Robin McCloskey, an adjunct professor and SEIU 1021 Chapter Vice President at Dominican University.
"Through our union, we were able to successfully bargain significant relief. People just began receiving their checks in the past week and the timing couldn't be better. People were thrilled. Since we formed our union, it's been night and day here on campus. We were invisible before, and now we have this voice and the ear of the highest administrators on campus because of our union," Robin reflected.
The second portion of the settlement was to put to rest a grievance over unpaid breaks and lunches.
Sister Aaron Winkelman, an alumna of Dominican who started at the university in 1986 as full-time faculty before becoming adjunct faculty, was pleased with the process through which they reached this settlement, saying, "The law surrounding lunch and work breaks for adjuncts is tricky. When it appeared that an outside, for-profit lawyer could be looking into practices at Dominican, our union sat down for a discussion with management to talk through the issue. Together, we were able to create a path forward through the grievance process that avoided a class action lawsuit—which would have been expensive, time-consuming, drawn out—while ensuring our Adjuncts receive full payment of what we were entitled to under the then-present California law."
Sister Aaron continued, saying, "This settlement is a huge boost for our adjuncts because we aren't always paid well or afforded the security we deserve, and it was our negotiations with the university that ultimately brought about a solution that worked for both sides. It was great to see folks begin receiving those checks. People were very grateful and appreciative of our union and the work we did—it almost felt too good to be true. That's the value of having a seat at the table with the administration to work through these issues as they arise."