City of Chico workers put City Council on notice that they're ready to fight to improve working conditions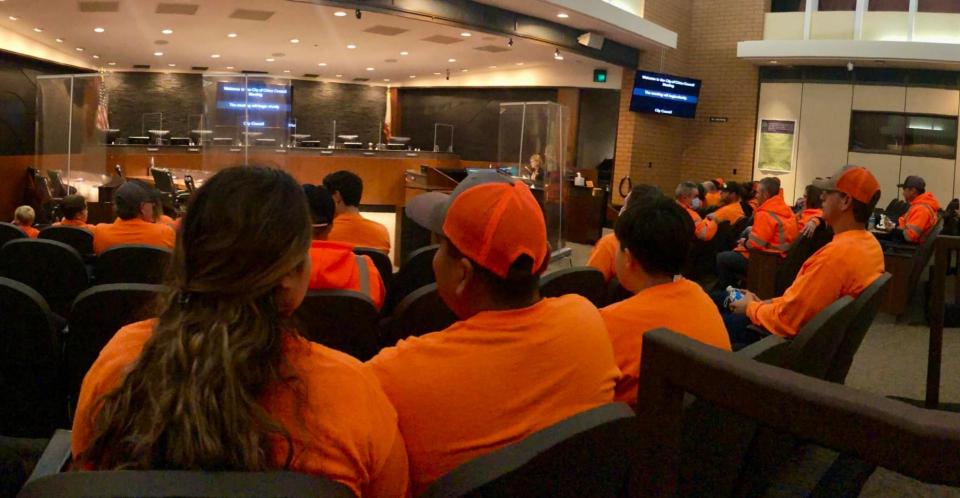 SEIU 1021 members at the City of Chico showed up with their families in large numbers at the City of Chico council hearing on Dec. 7th in a strong showing of union power and solidarity.

Public Works members are responsible for vital operations and maintenance. For example, when storms knock over trees and debris blocks the roads, Public Works is there to ensure that commutes are smooth, school buses and ambulances can get through the streets of Chico and more. However, most of the workers cannot afford to live in the city; the majority of them commute from 30 minutes to an hour away and they haven't seen a wage increase in twelve years.

While City Council was meeting to approve hiring a new Director of Engineering, membership came out in large numbers to talk about grievances a dozen years in the making. "…we're trying to gain their support and trying to do that through educating them on what we do and what we bring to the city, what we bring to the table. Hopefully, they got the message," senior maintenance worker and Chapter leader James Erven told Action News Now.

You can follow these workers and their campaign by checking out their page on Facebook.