Child Care Center to Be Built for SEIU 1021 City Workers
Affordable, Accessible Child Care Plan Moves Forward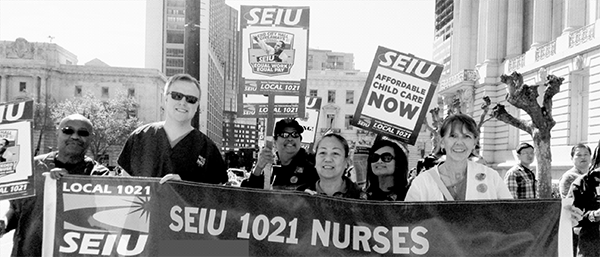 During our last contract negotiations, the City tried to go back on its word and informed us that they would not provide the child care center that our contracts, both Citywide and RNs, had included.
We took action to enforce our contracts and hold the City accountable. We filed grievances and, in arbitration, the City was found to have violated our contract.
"Getting good child care for our city workers and nurses isn't just a big win for our members," said SF VP Joseph Bryant. "This is a pioneering effort to bring child care to public sector workers. We are proud that sticking together and pursuing every avenue available to us has forced the City to step up and do the right thing."
We are working now to finalize the details. For now, the ruling requires the City to:
Establish and operate a child care center at SFGH, providing affordable, accessible and high-quality child care for City workers
Issue a request for proposal for modifying the first floor of the CHN HQ at 2789 25th St. within six months of the final award date (Nov. 29)
Get any / all permits needed to use the nearby public park and school playground, to make the most of the indoor space, so more children can be cared for
Set up a committee with five City representatives and five union representatives to meet regularly and confer about the details of the center, including enrollment, tuition cost, hours of operation, equipment and supplies, etc.