All eyes are on Bessemer, Alabama as Amazon warehouse workers fight to form their union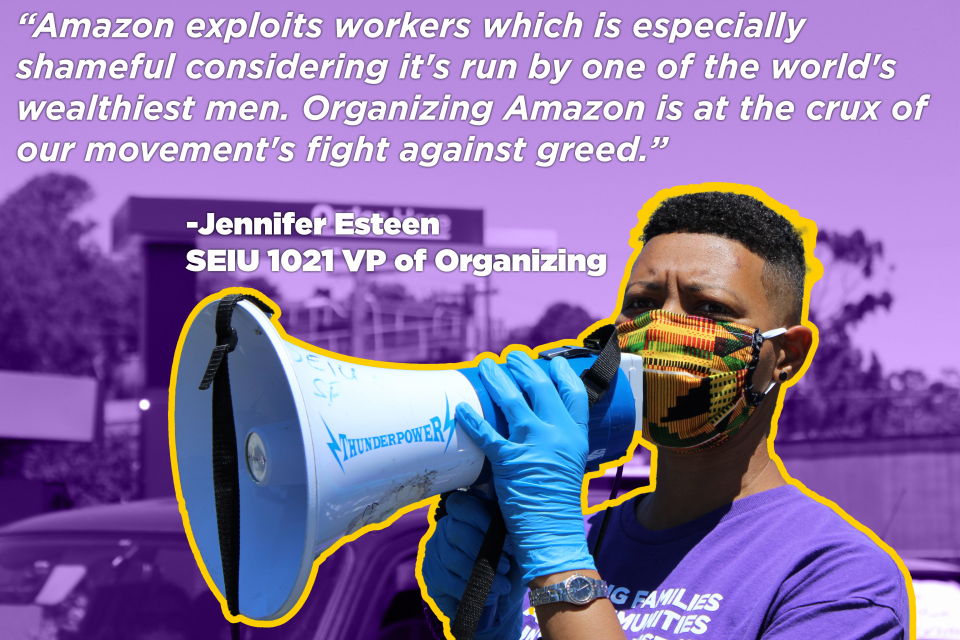 The labor and tech world are closely watching Bessemer, Alabama, where Amazon warehouse workers are voting on whether to join the Retail, Wholesale and Department Store Union (RWDSU). Mail-in ballots went out last Monday and the voting for the 5,805 workers will take place over the next seven weeks.
This campaign to unionize is historic for these workers, who are predominately Black women, as they are fighting back against Amazon's union-busting and unsafe working conditions. But Black women leading the charge for progressive change in labor is not a new phenomenon. Before racially integrated workplaces, many white-led unions would not admit Black members. Black women faced the double hit of gender bias AND racial discrimination.
Many Black women labor leaders organized and formed their own organizations within the industries in which they had the highest numbers and therefore held the most power. This led to strong victories for working people across America of all colors. Similarly, a win for these workers would be a pivotal moment for Amazon's blue-collar workforce, hopefully creating similar energy for unionizing among the 110 or so fulfillment centers the company operates across America.
SEIU 1021's own Vice President of Organizing Jennifer Esteen noted, "This fight is about all of us. Amazon exploits workers which is especially shameful considering it's run by one of the world's wealthiest men. Organizing Amazon is at the crux of our movement's fight against greed. We know that it can feel insurmountable, but when we all join together as working people, we can win the fair wages and benefits we need to survive. SEIU Local 1021 stands in solidarity with the Amazon workers in Alabama and hopes to see a union win at the end of this election."