After a Virtual Press Conference, Unions of SFUSD Reach a Tentative Agreement on Safety Protocols and Vaccines to Re-Open SF Schools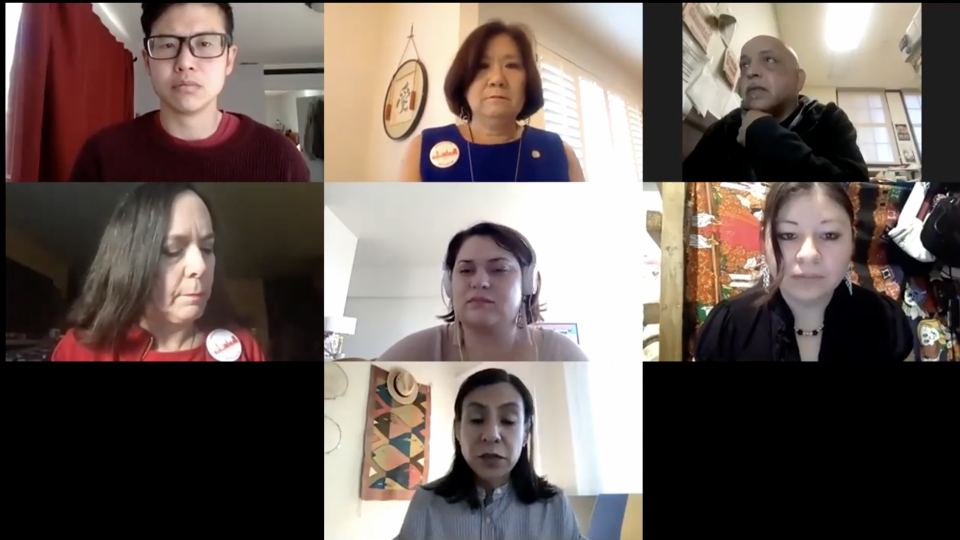 On Friday, February 5, the Unions of SFUSD, which includes SEIU 1021, United Educators of SF, UASF, and IFPTE Local 21, held a virtual press conference on school re-openings. Workers proposed a pathway for the health and safety protocols that are necessary for a safe return to in-person learning for students, teachers, workers, and SF communities.
"Communities of color have been hit twice as hard. Reopening schools without proper safety protocols is irresponsible and dangerous to all students, teachers and families and workers, and especially our communities," said Rafael Picazo, SFUSD Interim Director of the Environmental Health and Asbestos Department and SEIU 1021 SFUSD Chapter President.
Days later, after numerous rounds of negotiations and revisions, our unions successfully reached a tentative agreement with the school district around the baseline health and safety standards we have been fighting for since negotiations started in December of 2020.
Items in the agreement include health screenings, COVID-19 monitoring, a COVID-19 prevention program, and COVID-19 hygiene standards such as physical distancing, face masks/coverings, sanitation stations, PPE, ventilation, and plans for cleaning and disinfecting. The unions also negotiated groundbreaking language that provides school district support for vaccine prioritization, availability, and education for our members.
The agreement between the Unions of SFUSD and the school district is a significant achievement for the organizers, leaders, workers, and parents who paved the pathway for a return to in-person learning that will be safe and equitable for our students, educators, workers, and communities.
Check out press coverage from the SF Examiner, KQED, and SF Gate.