Across Our Union, Members Are Speaking Out Against the Partisan, Wastefull Recall
Vote NO on the Recall and Return Your Ballot ASAP!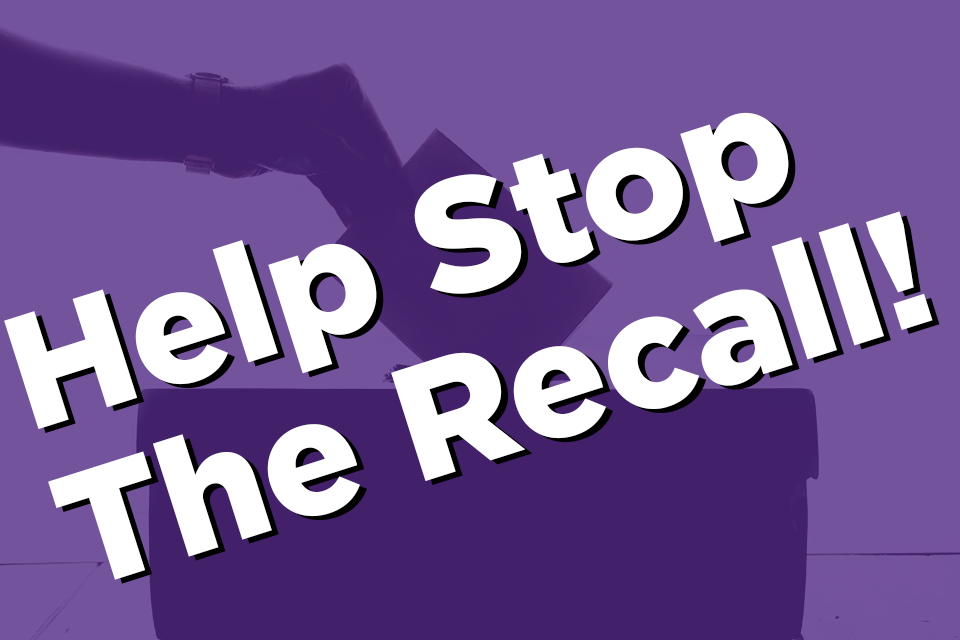 You can sign up to volunteer and help defeat the anti-union recall of Gov. Newsom by clicking here.
SEIU 1021 workers have been on the front lines throughout the pandemic, protecting California's residents and pushing for a strong recovery that everyone has a share in. These efforts are being undermined and attacked by a partisan attempt to recall Governor Newsom, and members are speaking up to urge everyone who wants the best for our state to vote NO on the recall!
At a time when working people are scrambling to make ends meet, the recall election will cost $276 million.
Tazamisha Alexander is an eligibility worker for Solano County, working to help older and disabled folks and people with urgent needs get the Medi-Cal benefits, food stamps, and other help they are entitled to. On Sunday, she worked at a drive-in vaccination center to help people protect themselves and others from the COVID-19 pandemic. When asked about the recall, she said, "Honestly, I'm a little bit frustrated. This is the second recall we've seen in twenty years, and I feel like people need to remember what happened to us last time: our retirement, pension, medical benefits, all took a huge hit, and we're still recovering from it!"
"The way the recall is structured, if a majority votes YES, then a person who gets maybe 20% of the vote will become governor of our state. We can't allow a small group of people to dictate who becomes governor. We can't let a small group of folks hijack the process! We need everyone to step up and vote NO on this recall."
"We need to get people to understand that this recall is not a joke: they mailed a ballot right to your house! Vote NO on the recall, sign the ballot, and get it into the mail as soon as possible."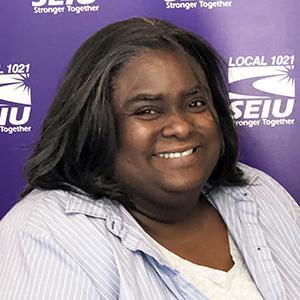 Chinse Weaver-Daniels works for Child Support services in Stockton. She said, "I don't agree with everything the governor says or does. I don't agree with every single policy. But one thing I am doing is making sure all my friends, family, and people in organizations I'm in know that right now, we're in a crisis, and we can't afford this change. We have to think about our kids and our elders, and how they'll be affected by what we're doing right now. If the governor is recalled, he'll be replaced by a Republican, and that will benefit the rich, not us. We have to think about the whole picture; if he's recalled, we could lose a lot. There's a lot at stake. We nave to vote NO on the recall."