44 Years Strong – We Salute Henrietta Lee for Her Service and Dedication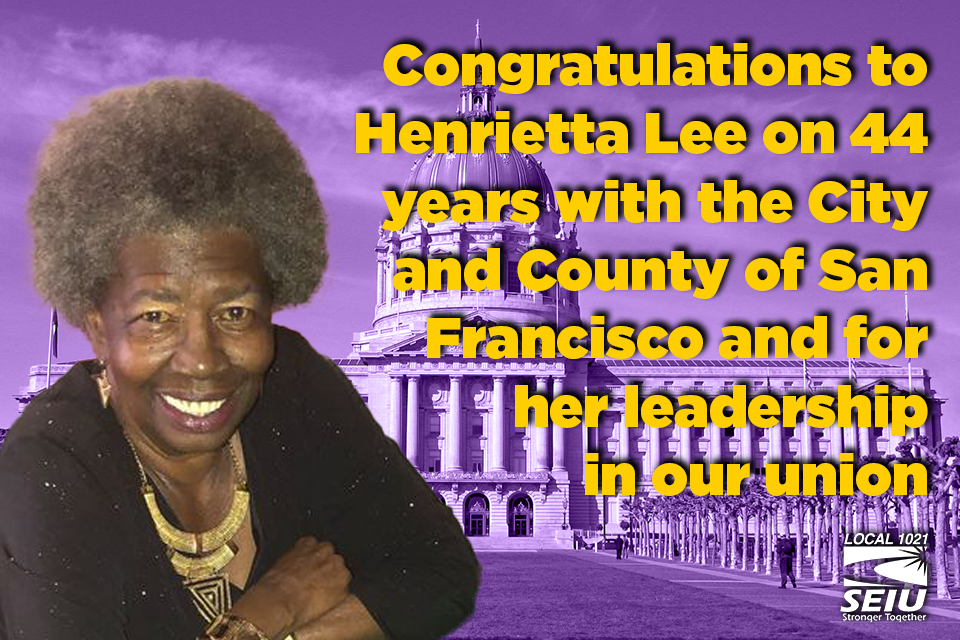 44 years ago, Henrietta Lee started her journey working for the city of San Francisco as a Senior Clerk Typist at Youth Guidance Center and she has never looked back. Wearing many hats and serving thousands of community members over the years, Henrietta has carved a special place in the hearts of her colleagues and the youth she impacted.
During her tenure at YGC, Henrietta worked across countless departments within YGC taking on roles like training Probation Officers and working in the Booking Department. "I have helped train some probation officers because I was there before they came, so I knew what was expected of them and a lot of them will tell you I trained them. And that wasn't my role. It wasn't my classification, but I did it."
"I have had the pleasure of working with Henrietta for years, for many years. She is a strong leader who leads by example"

-Theresa Rutherford, SEIU 1021 Vice President of San Francisco
The invisible work that happens during off-hours and behind the scenes is what makes Henrietta's transition from YGC so meaningful. Sharing nostalgic memories of her time as the Chief Shop Steward negotiating and leading collective bargaining for her chapter, Henrietta said, "We did the research. There was no research team. We worked all day and all night. There was no such thing as closing down negotiations at 5 pm. Sometimes we would work from 9 am until 9 am the next morning. That's how dedicated we were." She takes with her four decades of knowledge and experience.
It has been a long and colorful road for Henrietta full of challenges, triumphs, love. At this moment, we acknowledge and thank Henrietta for her many years of service.