2020 November 3 Endorsements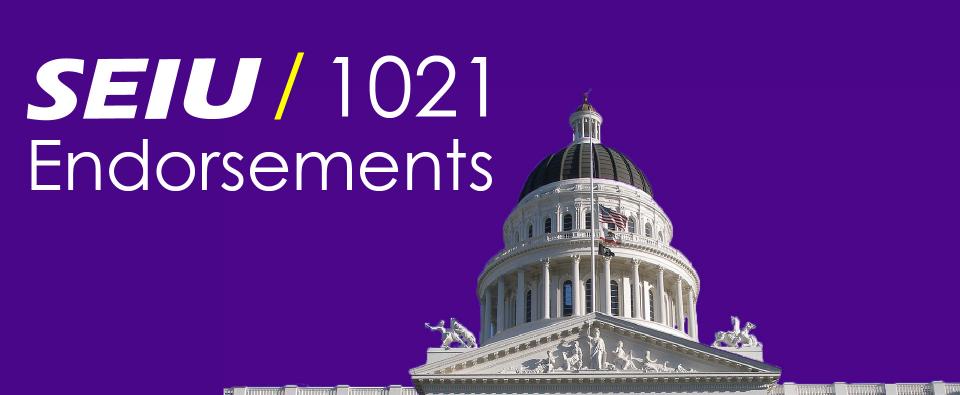 The November 3 elections are fast approaching. As with any election year, the results will have a real impact on SEIU 1021 members, the services we provide, and the communities where we live, work, and raise our families. That's why our members choose to endorse candidates in certain races each election year.
As part of this process, SEIU 1021 members participate in a democratic process where we interview and vet candidates, examine their positions on the issues, and discuss how those candidates will help working families if elected.
Click the region where you live or work to see who SEIU 1021 members have endorsed in the November 2020 elections:
–
San Francisco Board of Supervisors, District 3: Aaron Peskin

San Francisco Board of Supervisors, District 5: Dean Preston

San Francisco Board of Supervisors, District 9: Hillary Ronen

San Francisco Board of Supervisors, District 11: John Avalos

EAST BAY

Alameda county

US HOUSE OF REPRESENTATIVES

State Senate

State Assembly

Board of Supervisors

Alameda County Superior Court

ballot intiatives – YES ON ALL SIX

Alameda County Office of Education (ACOE) Board of Trustees

Contra costa county

US House of Representatives

State Senate

State Assembly

Board of Supervisors

Ballot Initiatives

​​​​NORTH CENTRAL

NORTH COAST

State Assembly

Mendocino County Board of Supervisors

Sonoma County Board of Supervisors