14,000 San Francisco Citywide Workers Approve Agreement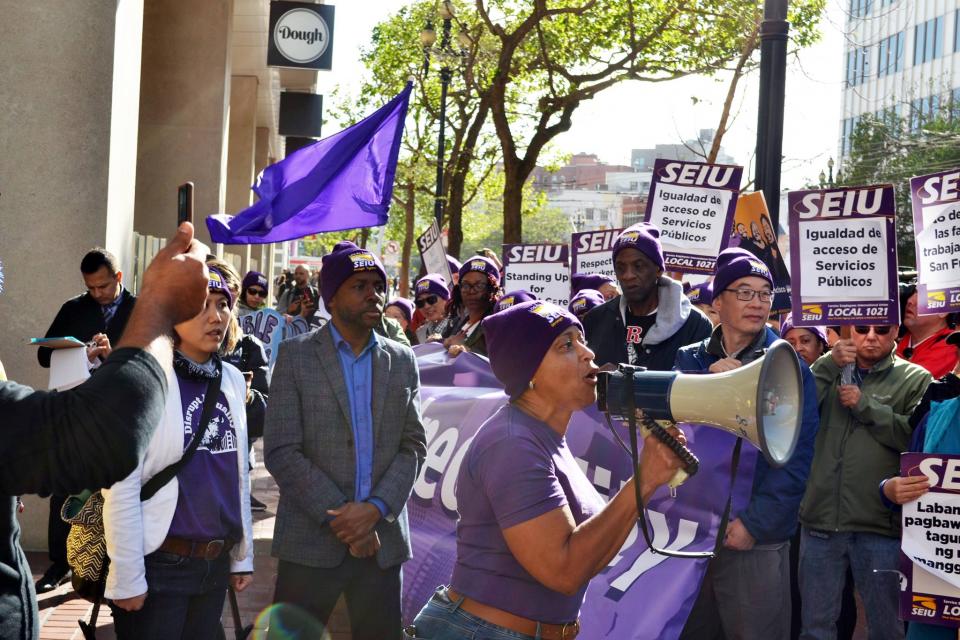 After more than five months campaigning for a fair contract and fighting for quality public services for San Francisco residents, 14,000 miscellaneous employees of the City and County of San Francisco voted to ratify a contract. The 3-year agreement includes historic raises, health and safety improvements, and increased staffing in various departments.
Together with our community and labor allies, workers flooded City Hall, participated in civil disobedience, and challenged city leaders to take immediate action on income inequality. We took on billion-dollar tech companies who have avoided paying their fair share in taxes to support SF's need for public services.
"The City did not want to meet our demands for fair wages and improved working conditions. We had to fight them every step of the way to win this contract. Our bargaining team did good work," said Theresa Rutherford, SEIU 1021 Vice President of San Francisco and a Patient Care Assistant at Laguna Honda Hospital.
"Our bargaining power was amplified when we united with workers from Local 21 and other city unions to make this agreement a reality. We fought for a fair contract for our members at the negotiations table, and with other city unions we remained united in the streets," continued Rutherford.
To finalize the agreement, the San Francisco Board of Supervisors is scheduled to vote on July 2. San Francisco Registered Nurses and Municipal Transportation Agency (SFMTA) Service Critical workers united in 1021 will vote on their tentative agreements with the city in the coming weeks.