1021 Members Stick Together and Notch Big Wins Across the East Bay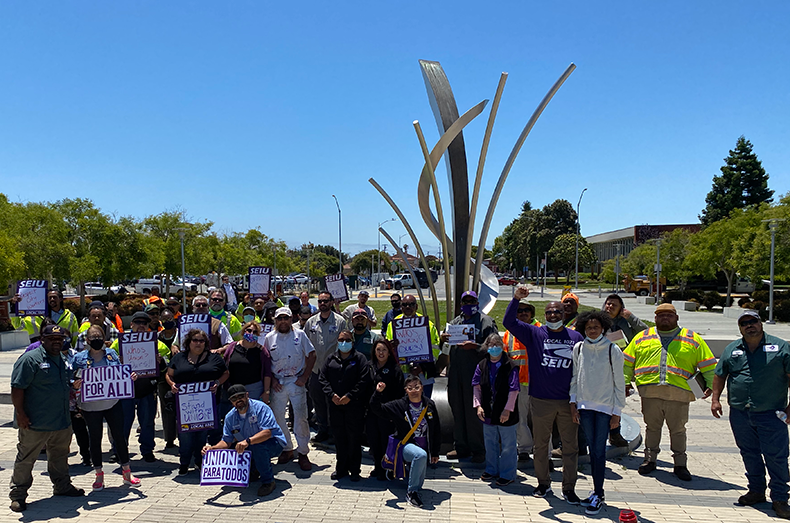 In Richmond and Oakland, 1021 members have seen the power of unity pay off. Oakland's Head Start program, which offers free early childhood education and family services to low-income residents, was scheduled to take big cuts, including closing three locations. Members and community partners spoke out against these cuts, and Oakland's City Council voted to allocate money to keep the Franklin, Arroyo Viejo, and Tassafaronga sites open, without cuts or layoffs.
Betty Ly has been a Family Advocate for Oakland Head Start for 18 years. She said, "We were fortunate to have community members who stepped in and voiced the importance of Head Start to them, and made clear the impact the cuts would have to the community, particularly to low-income families. With their help and the leadership of our chapter officers we were able to keep these three sites open for a year. The fight isn't over, but we want to make a better, stronger program for families and our community."
In Richmond, city workers had been falling behind the cost of living for years, without a cost of living adjustment since 2015. Over a lengthy period of contract negotiations, the members mounted a strong campaign. They called into City Council, rallied repeatedly at City Hall and other locations and took other actions to show their solidarity. With increased City of Richmond revenues and a progressive majority on the city's City Council, both of which were supported by SEIU 1021, the members were able to bargain a strong four-year contract, with a $3,800 bonus after City Council ratifies the contract, a 5% COLA effective January 1, 2023, and 4% on January 1, 2024 and January 1, 2025.
Gregory Everetts, Jr., is a Construction Maintenance Lead Worker and the Chapter President. He said, "We expected the City to come in with a low-ball offer, and they did, but we stuck with the process until we got an offer we could take to our membership."
The chapter's Vice President, Kevin Tisdell, is a Code Enforcement Officer II, and he agreed, "We continued to fight to the end. If we had let up on the pedal at any point, we would not have gotten what we got." Both credited a full-spectrum approach to bargaining, with Council pressure, rallies, and getting the public and community involved. "It took full-court pressure from everybody, union staff, progressive City Council members, and especially our members," said Kevin.