VICTORY: Livermore USD workers stay safe while continuing to serve their community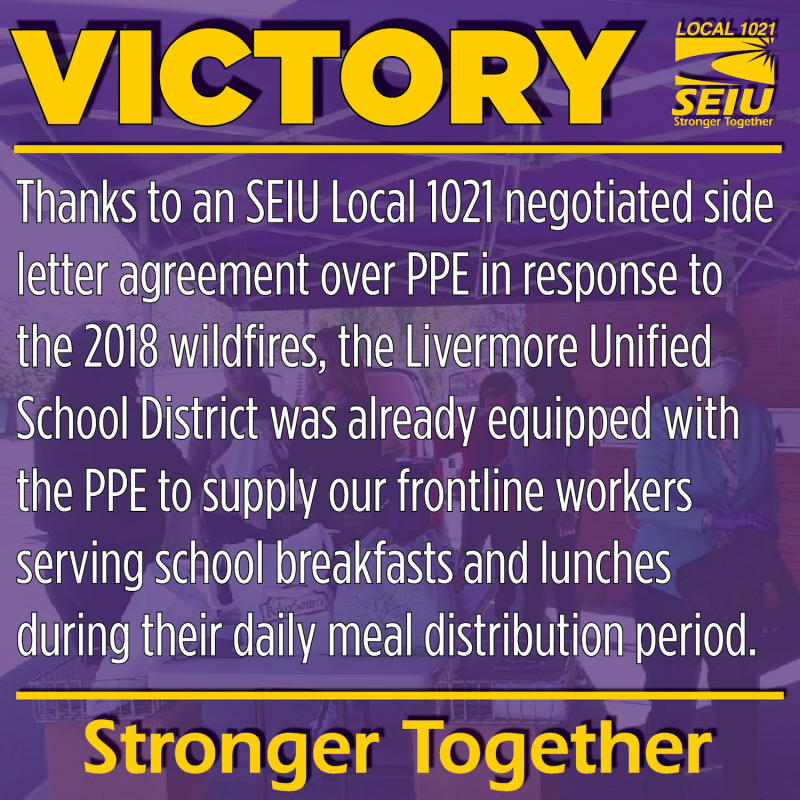 Thanks to an SEIU Local 1021 negotiated side letter agreement over PPE in response to the 2018 wildfires, the Livermore Unified School District was already equipped with the PPE to supply our frontline workers serving daily school breakfasts and lunches during their daily meal distribution period.
Student nutrition workers and custodians are working 2 hours, every other day while receiving full wages.
At-risk workers, including those who are over 65 or have COPD or asthma, are all receiving full pay while on paid shelter in place leave.
On April 13, SEIU 1021 leaders will renegotiate these terms and advocate for hazard pay for those essential services positions working on the frontline.