Alameda Health System is in crisis, and frontline workers are fighting to fix it
Alameda County must to put public health back in public hands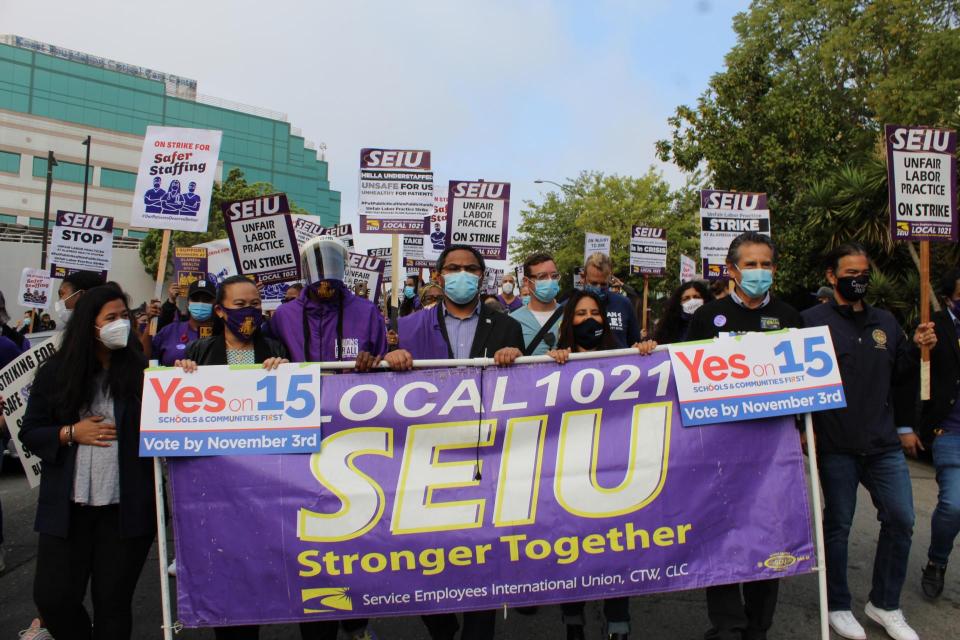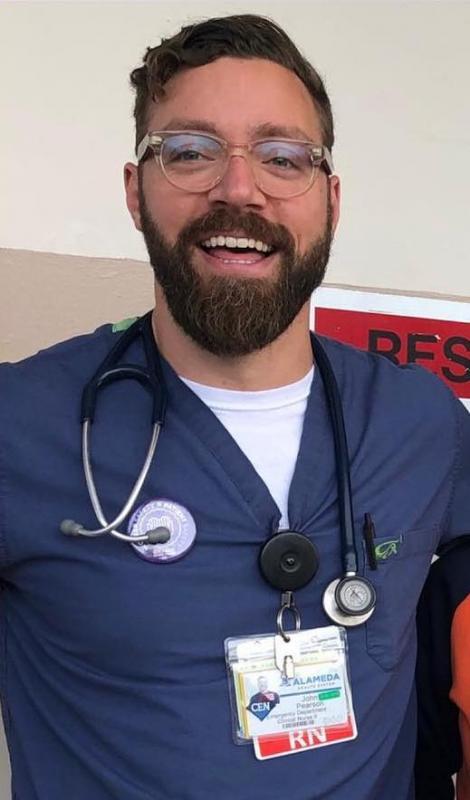 Beginning Oct. 7 at 6:30 AM until Oct. 12 at 7 AM, Alameda Health System workers represented by SEIU 1021 will partake in a five-day unfair labor practice (ULP) strike across Alameda Health System. We're protesting the mismanagement and underfunding of care, which has resulted in the avoidable spread of COVID-19 among workers, unsafe and unsanitary conditions for patients and staff, and inhumane treatment of homeless patients in county behavioral health programs.
"The system is in crisis. And it has been in crisis since long before the COVID-19 pandemic. We have been coming to AHS management for years, telling them about what our patients need, and they've been failing to provide it. I'm afraid of what will happen to our patients if we don't strike," said John Pearson, Highland Hospital RN.
What are patients saying?
"The first time I went to the Highland Hospital ER I was having severe stomach pain. At the time I didn't know Highland's reputation for long wait times, so I couldn't believe that I had to wait until 3am to be seen. Even more shocking was that the man sitting next to me, who also waited for hours, was bleeding profusely out of his arm!

While I waited, I had to use the bathroom several times due to my stomach pain, but the door to the bathroom was broken and wouldn't close or lock. The lack of privacy in the overcrowded waiting room was disturbing. By understaffing their facilities, Alameda Health System is severely hurting the quality of care for our community.

The healthcare workers that treated me were so friendly, but clearly overworked. So I fully support these workers in their fight for a better public health system!" —Mayra Alvarado, Patient of Highland Hospital
Enough is enough.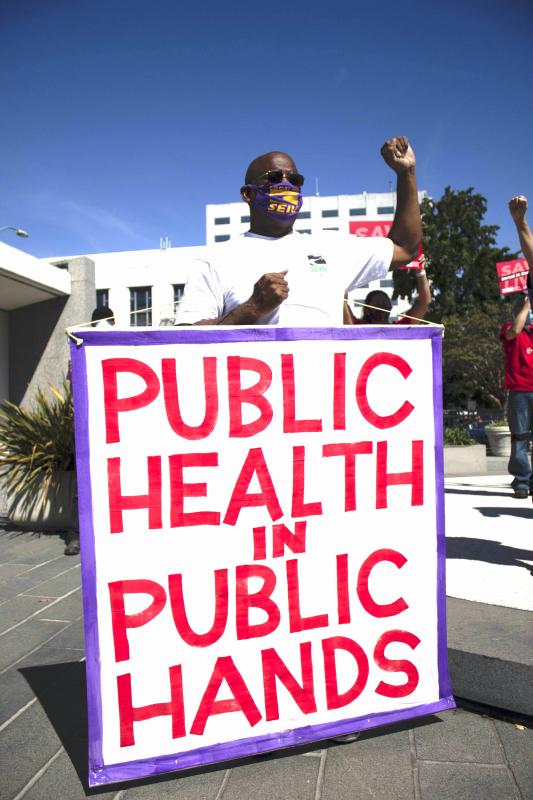 Layoffs and short-staffing are reducing patient safety, without enough nurses to guarantee safe patient limits, housekeepers to disinfect facilities from coronavirus, and nurse educators to teach workers how to keep patients safe. Corner-cutting by management has also led to the hiring of for-profit subcontractors, a practice that has lead in at least one case of coronavirus infection and potentially many more workers being exposed.
Management refused our offer to keep the COVID-19 testing clinics open during the strike.
For over two decades, AHS, our county's only public health system, has been supervised by an appointed and unaccountable Board of Trustees. This unelected Board has neglected the needs of our communities, failed to address health inequities, and undermined the healthcare workers and staff who care for our most essential needs. We're calling on County Supervisors to put public health back in public hands.
AHS management has committed a litany of offenses.
Layoffs and other policies that risk COVID-19 transmission
• Layoffs of housekeeping staff at multiple AHS facilities. Housekeepers strip sheets from
hospital beds, wipe and sanitize surfaces and equipment in emergency rooms,
patients rooms and break rooms and dispose of biomedical waste. They also clean
blood and bodily fluids and sterilize gurneys and other equipment.
• Failure to disclose COVID-19 infections among AHS staff and contractors.
• Insufficient PPE, including distribution of gowns to staff marked "Not for Medical Use."
• Layoffs of nurse educators, who train nurses and staff in proper medical hygiene and
safety procedures, in the midst of the COVID-19 pandemic.
• Placing responsibility for COVID-19 temperature checks with parking attendants.
Poor safety precautions and unfair treatment of workers
• Posting safety bulletins and notices that encourage employees to work from home
exclusively on computers accessible only from the workplace.
• Denying workers who mostly handle phone appointments the right to telecommute,
requiring them instead to work in dense call centers. Workers allege that
management is allowing white employees to telecommute, while prohibiting black
employees from doing the same.
Unsafe conditions for patients and staff in hospitals and behavioral health facilities
• AHS has failed to implement regulators' "plan of correction" at John George Hospital.
• San Leandro Hospital has maintained an informal "any available man" practice in which
untrained personnel are required to respond to assaultive and violent patients.
• Layoffs of workers who treat rape and domestic violence victims and threatened layoffs
of acute psychiatric staff.
• During the recent heatwave, patients at SNF were given popsicles because of non-
functioning ventilation and air-conditioning.
• Homeless patients regularly are discharged without clothing.
Safety problems caused by outsourcing public health work to for-profit subcontractors
• AHS contracted with a TX-based company to verify the eligibility of staff's
dependents for family medical insurance that profits by removing children from
corporate health plans. Hundreds of AHS members' dependents were kicked off of
their health insurance – in one case, an employee's child who was awaiting surgery.
• An AHS subcontractor with inadequate safety protocols is alleged to have infected at
least one AHS healthcare worker.