VICTORY! City of Napa workers protect their community by fighting off job cuts amidst COVID-19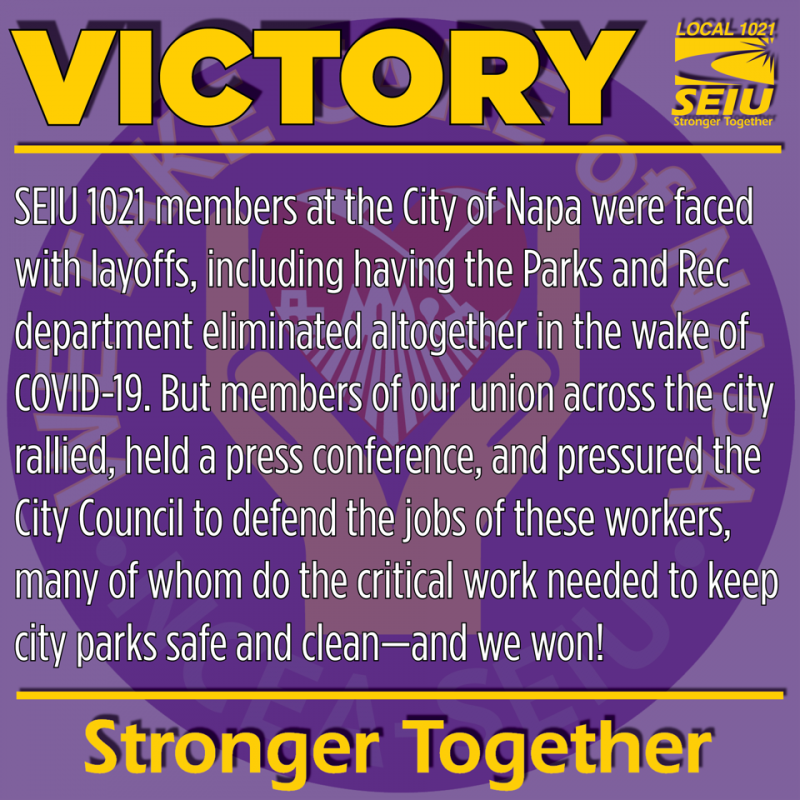 "We need the revised estimated expenditures that we have asked for weeks on end to have transparency, to have a dialogue, to get a real gasp of what the city's financial position is," said Kendra Bruno, a city waste diversion specialist and Local 1021 member. "This is not a game to us; this is about protecting the community and the level of services we provide."
On May 27, Napa City officials formally delayed the implementation of 71 planned layoffs after workers and community allies organized a digital press conference to call out officials' inflated financial reports and divisive communication tactics.

Napa members' fight continues. In the past few weeks, members started posting yard signs on their lawns to advocate for their jobs by urging the City Council to "Save Napa Parks and Recs".

You can stand against cuts with our fellow members by taking one minute to sign the online petition today. So far we've collected over 8,350 signatures.