University of California academic workers strike and win big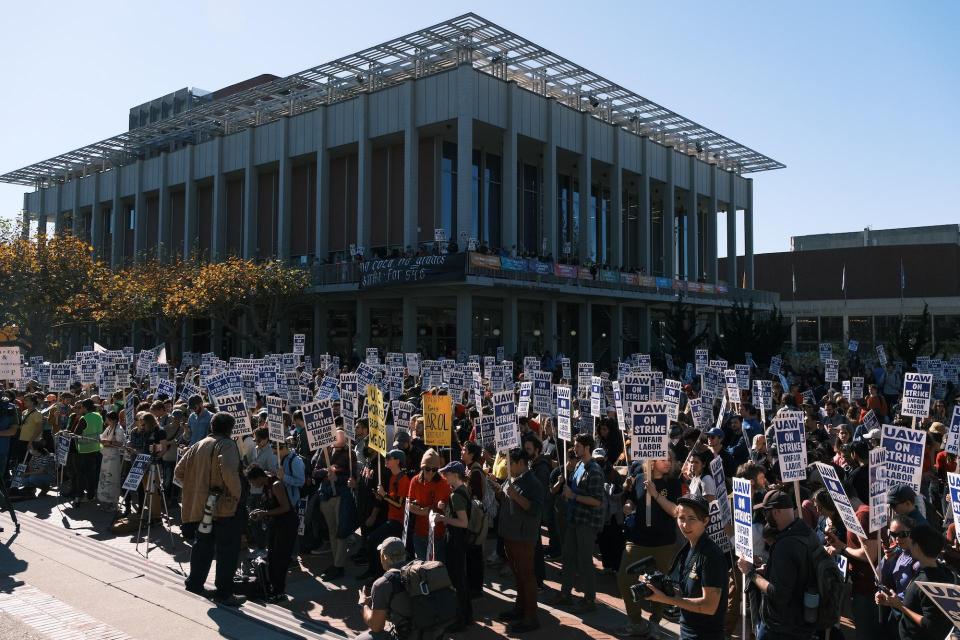 After six weeks of striking, the forty-eight thousand members across United Auto Workers 5810, United Auto Workers 2865, and the newly-formed Student Researchers United-United Auto Workers won a historic contract with the University of California system. The victory came just before the holiday and new year's break.
"It is one of the best academic contracts in the country, if not the best," said Tarini Hardika, a grad student researcher in her fifth year at the University of California, Berkeley. "And it's incredible to have something like this as our first contract."
The coalition of UAW locals includes postdocs, academic researchers, graduate student researchers, trainees, fellows, graduate student instructors, readers, and tutors.
Hardikar says the contract includes raises ranging from twenty-five to eighty percent. Other benefits of the new contract include eight weeks of full-paid parental leave and policies to accommodate international researchers and people living with disabilities. While the strike centered on the University of California, academic workers like Hardikar feel that other university employees across the country will see UAW's success as a template for future campaigns.
"You can see postdocs across the country already improving their base wage, improving protections for postdocs because universities across the country sat up and took notice, and they were like, 'Oh, if you don't want a labor disruption of this scale, we have to treat our postdocs better,'" Hardikar said.
While there were four separate contracts on the table, UAW members united in a coordinated effort to showcase the strength of workers coming together at the University of California. The academic workers teach the classes, grade the papers, and perform cutting-edge research that has earned the UC system its reputation as the best public university system in the world and the global leader of R1 research institutions.
Although Hardikar says strikes should be viewed as a last resort, she says the UC strike is proof in her mind that they can effectively stimulate change.
"There's a lot of power in solidarity and a lot of power in collective bargaining," Hardikar said.