TIME interviews SF City/County workers in national story about short-staffing in the public sector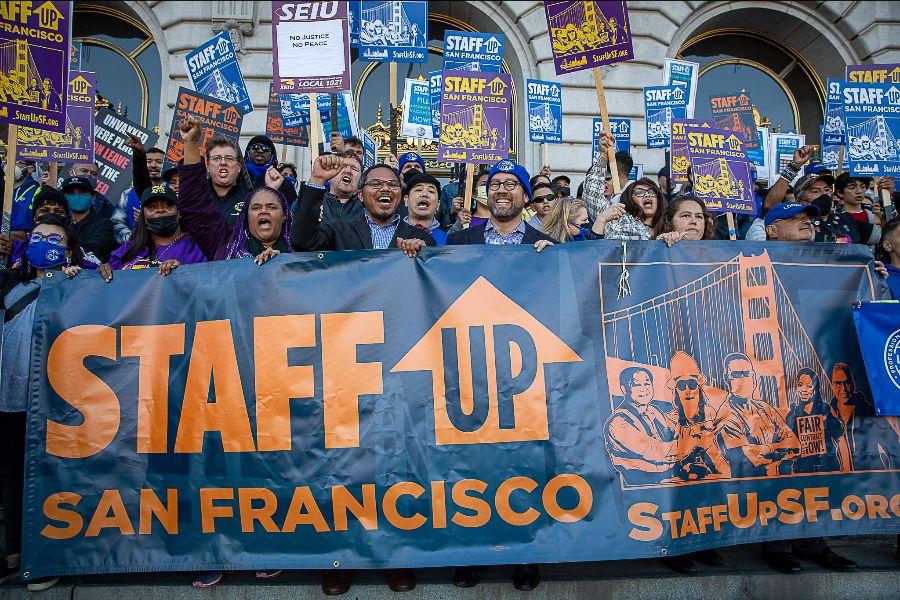 A recent national story from TIME dives into the different ways that short-staffing in local public services impacts our communities. The story correctly points out that without workers, local governments and special districts struggle to provide crucial services such as safe drinking water, maintained roads and bridges, functioning public transit, properly staffed schools, and other vital functions like processing permits or administering social services.
SEIU 1021 members know this first-hand because many of us do this work day in and day out. We also know how short-staffing can create a vicious cycle—when we don't have enough staff to do these jobs, it means that we have to do the work of two or three people. This leads to burnout and turnover, which further exacerbates the problem. "The more short-staffed you get, the more people resign," Heather Bollinger, an SEIU 1021 member and a nurse at San Francisco General, told the reporter from TIME.
Through our union, SEIU 1021 members across Northern California fight for contracts that raise standards in public workplaces. We help pass revenue measures to ensure corporations and the wealthy are paying their fair share to fund the public services that keep our communities running. If we are to maintain the robust, well-staffed public services that we all depend on, we need elected leaders to get serious about investing in workers and the services we provide—and as our members negotiate nearly 100 new contracts this year, that's what we'll be fighting for.