Tell Congress: Pass the HEROES Act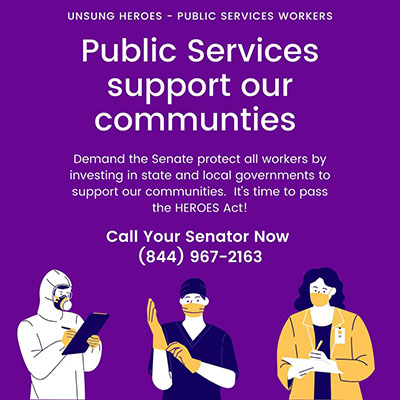 On May 15, the U.S. House of Representatives passed the 3 trillion dollar HEROES Act relief legislation as the U.S. coronavirus death toll reached 90,000. HEROES would provide much-needed relief to public jurisdictions across California facing budget shortfalls including those employing SEIU 1021 members.
The legislation must still pass the Senate if it is to become law. Tell Congress: Pass the HEROES ACT. Members of the Senate need to hear our loud demand to #ProtectAllWorkers NOW. They must put working people first.
The HEROES Act Will Authorize:
$1T for State and Local Governments
$200B in hazard pay for essential workers
$75B for testing & contact tracing
Up to $6K per family in direct payments.