Statement from SEIU 1021 SFUSD Chapter President Rafael Picazo on District's Failure to Submit Correct Tax Information to State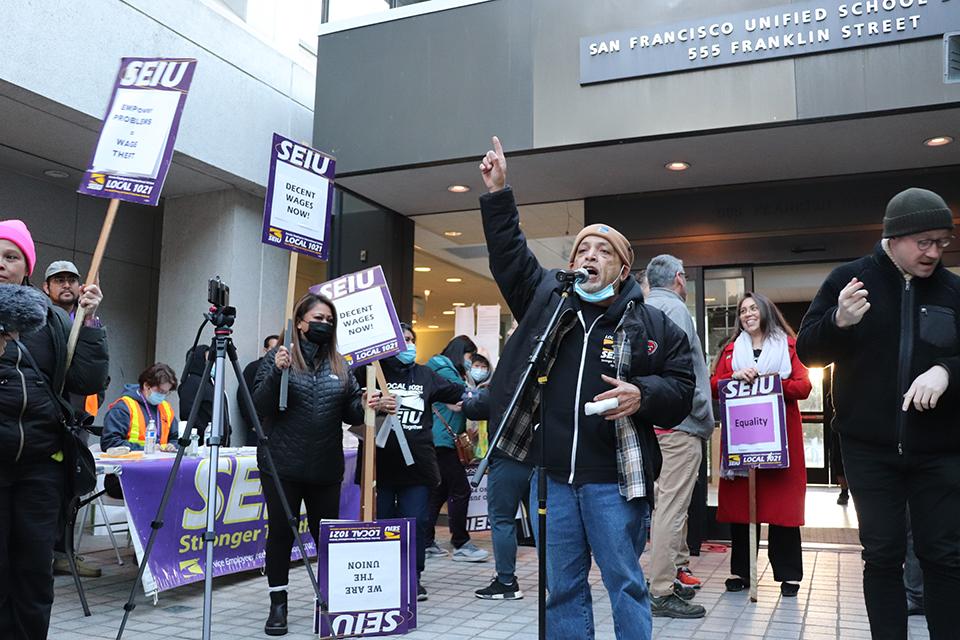 **FOR IMMEDIATE RELEASE**
Contact: Jennie Smith-Camejo, jennie.smith-camejo@seiu1021.org, (510) 710-0201
"Just when we thought we had been through the very worst San Francisco Unified School District could throw at us – wage theft, insurance cancellations, lost paid time off accruals, and more – District administration now admits that they have once again failed spectacularly at the most basic of responsibilities. Submitting accurate information to the state about employees' payroll tax contributions is the very least the District could do after over a year of continuous problems with its $30 million dollar boondoggle of a payroll system.
"The District knew about this issue prior to sending out W2s, and yet they failed to remedy the problem before doing so. This is not only irresponsible, it's callous. SEIU 1021 members are the District's lowest-paid employees; the problems they have already suffered under the yet-unresolved payroll fiasco have forced some of them to make impossible choices between paying rent and keeping food on the table. Now they are subjected to further hardship by not being able to file their taxes in a timely manner to receive the refunds they need and are owed – all because of the District's failure to perform its most basic human resource duties.
"We support and echo UESF's demands that the District provide for one hour of personalized tax consultation for each of our members by the first week of April 2023 and that they offer a clear plan and timeframe for auditing the accuracy of each member's pay for the past two years if they choose before the end of this school year.
"Further, we demand that the District acknowledge its gargantuan mistake in rolling out the EMPowerSF payroll system prior to fixing all of its problems and, even more importantly, implement immediate solutions. We are tired of excuses and broken promises. We are professionals who are committed to this district's students. We have continued showing up for them day after day despite being paid 16% less than City and County workers doing similar work and even despite suffering wage theft and other endless headaches due to the District's unforced errors. We deserve better; SFUSD students deserve better; San Francisco taxpayers deserve better. We will not stop demanding better until this District pays us correctly and fairly every single paycheck."
###
SEIU Local 1021 represents nearly 60,000 employees in local governments, non-profit agencies, health care programs, and schools throughout Northern California, including seven private colleges and numerous community colleges. SEIU Local 1021 is a diverse, member-driven organization with members who work to make our cities, schools, colleges, counties, and special districts safe and healthy places to live and raise our families.