SF healthcare workers fight back against workplace safety crisis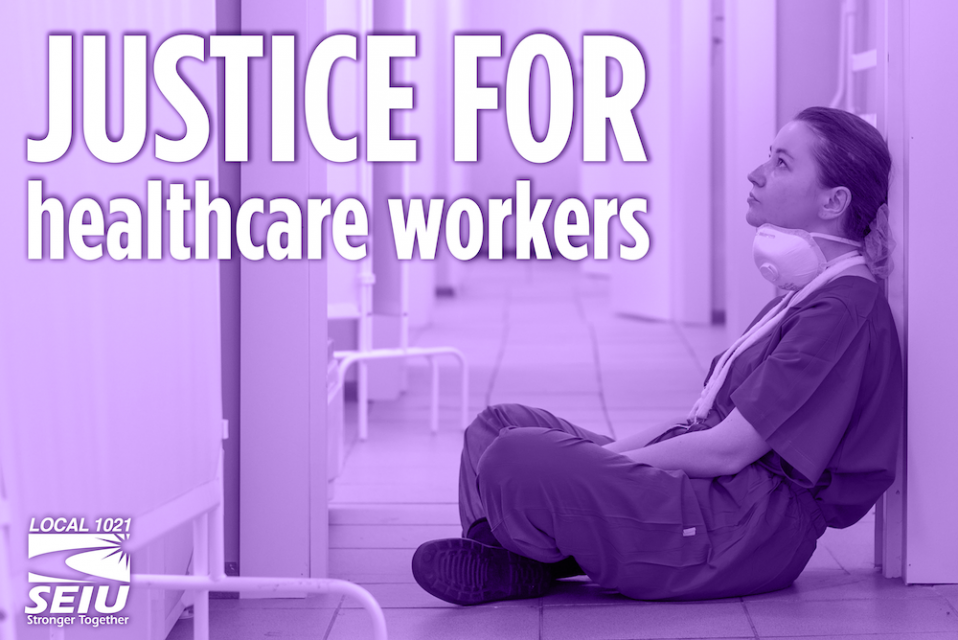 Long before COVID-19, members in the Department of Public Health were there for vulnerable patients in our community despite a lack of adequate staffing and other dangerous working conditions. In the last year, COVID-19 has blown those issues wide open and our city's healthcare infrastructure is in crisis.
We're now a full year into the worst global health emergency in over a century, yet management continues to woefully mismanage our response to this pandemic while long-term issues which impact patient care continue to persist.
"The general public believes that when they come to the hospital, the workers taking care of them are rested, fed, and 100% focused on their care. Instead, we are routinely short-staffed, forced to work through meal breaks, and mandated to work overtime. When you're on hour fifteen of a shift, it's hard to give every patient the care and attention they deserve," said Dianna Yañez, a Labor and Delivery nurse at San Francisco General Hospital. "We have nurses who believe that coming to work compromises their safety. Recently, I saw a visitor physically assault a patient and then turn around and tell me I was next. I had to put a metal food cart In between myself that person. Imagine being a patient, lying in your bed trying to focus on your recovery, only to hear your nurse screaming for help from down the hallway. It's dangerous for staff and patients alike, and it's unacceptable. Nobody should be forced to go to work and feel like their employer is not taking the most basic steps to protect them."
"I have never experienced so much violence and low staff morale in my ten and a half years in PES as we have during this pandemic. We have had to fight for protection against exposure to COVID by sending out emails, speaking at meetings with hospital administration, sharing our experiences with the Board of Supervisors, and reaching out to reporters to have our voices heard," said Shami Engel, a Psychiatric Emergency Services nurse. "Administration should be providing us with the tools and protection to provide high-quality care to our patients, but instead, we are burnt out, working double shifts, many times back to back, being given more paperwork to check off, and on top of this, fighting for safety. We are in crisis, and cannot wait any longer for change."
While these issues spiral out of control, DPH HR has dragged its heels and manipulated its hiring practices in ways that exacerbate understaffing, unsafe working conditions, and a hostile work environment. Management's only response to the staffing deficiencies they've created is to increase the number of temporary (TEX) employees and contractors—neither of which enjoy basic labor rights. This is unacceptable.
Members are calling on the San Francisco Board of Supervisors, the Department of Public Health, and the San Francisco Health Commission to work directly with frontline staff to address these issues. Specifically, we're demanding:
Management accountability.
Permanent civil servants hired to end short staffing.
Reconciliation of hours worked compared to hours budgeted in all of DPH, in order to maintain a permanent safe staffing level.
The creation of three (3) seats on the San Francisco Health Commission specifically for frontline SFDPH nurses and staff members. DPH administration cannot continue to grade its own performance with no checks or balances to the system.
A follow-up meeting to the March 5, 2020, GAO hearing on SFDPH RNs' claims against management. COVID delayed scheduling the follow-up meeting, now is the time.
Take a moment now to sign the petition in support of DPH workers at seiu1021.org/healthcarejustice