SF Art Institute members help preserve famed Diego Rivera mural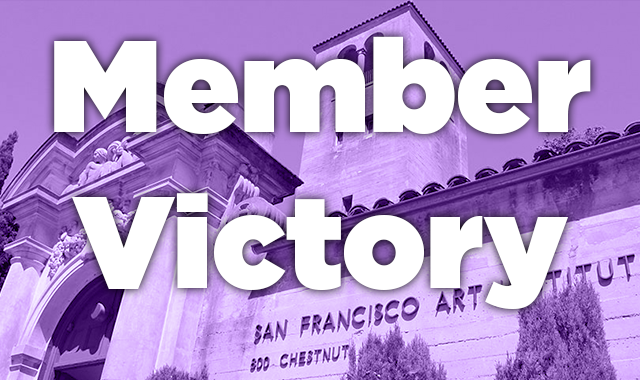 Last month, leaders in SEIU 1021's SFAI Adjunct Union, students, alumni, and the arts community worked with SF Supervisor Aaron Peskin to declare the college's Diego Rivera mural a local landmark. Union leaders took this step to prevent the college's board from selling the mural, which depicts working people building the City of San Francisco.
This victory by SFAI members stands out in what has been a yearlong campaign to hold the college's board accountable. We believe there were illegal actions were taken that plunged the school into a debt trap and resulted in the layoff of almost 70 unionized adjuncts. As part of this campaign, SEIU 1021 filed a complaint with the California Attorney General's office over illegal conduct by the Board of Trustees, which triggered an audit of seven years of SFAI's finances.
Following international press coverage of the victory saving the mural and the Attorney General's audit, several members of the Board of Trustees most responsible for running the school into the ground resigned, and SFAI requested to re-open bargaining with 1021 to bring laid-off members back to work.