SEIU President demands that employers and the Federal administration #ProtectAllWorkers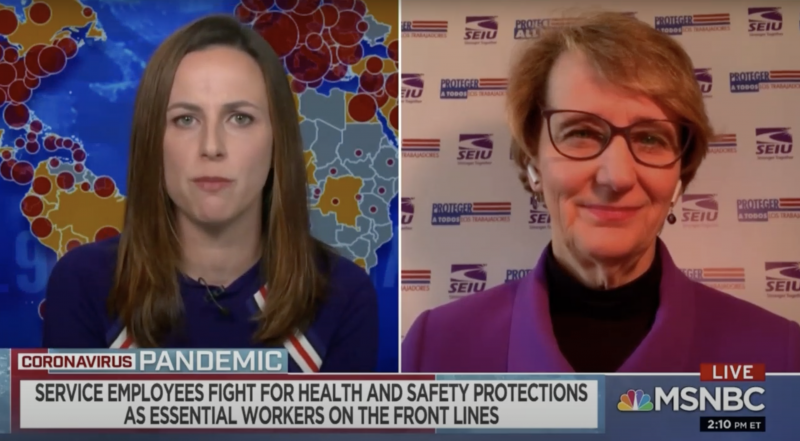 Did you see SEIU President Mary Kay Henry on MSNBC on April 7? Our International Union President called on employers to do right by frontline workers during this crisis, and demanded that President Trump step up to get healthcare workers the supplies they need to do their jobs safely.
Click here to watch the interview.