SEIU 1021 RN Industry Chair Sasha Cuttler: "We can't flatten the curve if we are sick"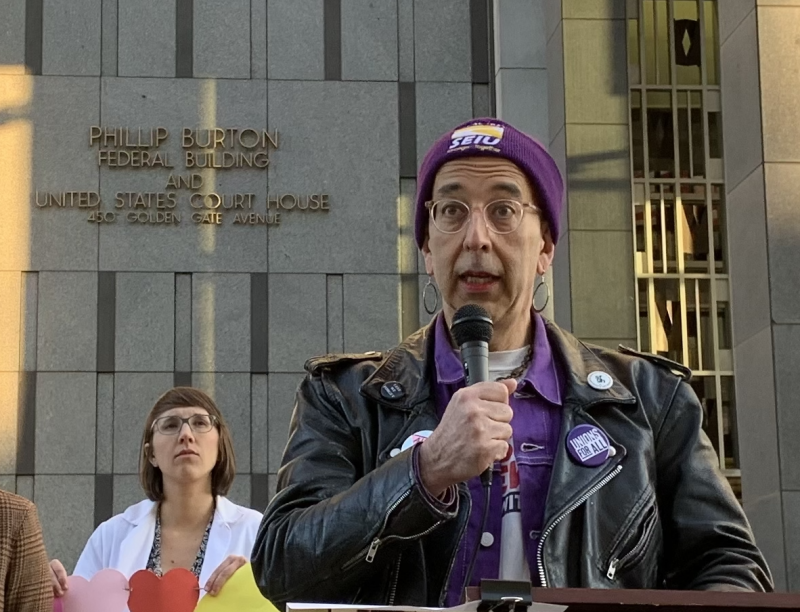 This week, SEIU Local 1021 RN Industry Chair Sasha Cuttler published an op-ed in the San Francisco Examiner detailing the experiences of him and his colleagues in the face of the COVID-19 pandemic.
"The decreasing trend in new cases in SF continues to give hope that the first wave of infections may be decreasing. Let's flatten the curve all the way by giving all workers the PPE and the right training for the job. And making sure that there are more than enough staff to do the work while the sick ones recover," Sasha said.
Sasha shares from his background as a nurse in the United States' first HIV/AIDS ward unit at San Francisco General Hospital. "Now as then, we find ourselves missing the many patients and colleagues who left us behind all at once," Sasha reflects in his op-ed.
While California as a whole and the Bay Area especially has led the nation in "flattening the curve" and slowing the spread of the 2019 novel coronavirus, workers everywhere are still fighting for adequate PPE and protection at work. Both our local and our international union remain committed to fighting for safe worksites and safe communities.
You can take action by signing this petition calling for the protective supplies and tests that frontline workers need.
If you have an issue in your specific worksite, please call our Member Resource Center (MRC). The MRC is available to Local 1021 members from Monday through Friday from 8 a.m. to 6 p.m. @ 1-877-687-1021.