SAN FRANCISCO STARBUCKS WORKERS WIN LANDSLIDE UNION ELECTION
The store on 9th & Irving is San Francisco's second Starbucks to unionize in recent months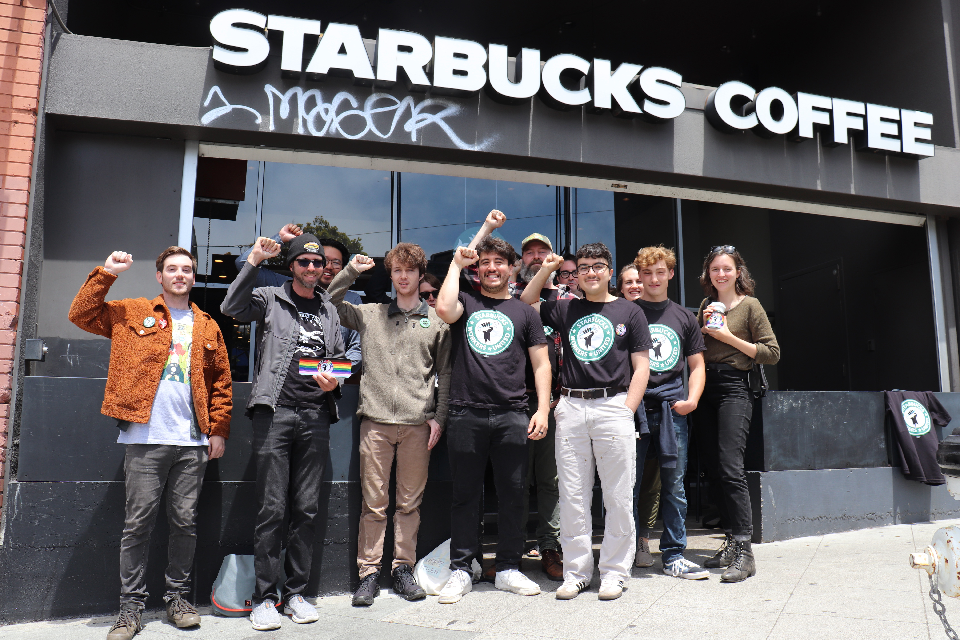 FOR IMMEDIATE RELEASE
August 11, 2023
CONTACT
General: starbucksmedia@workers-united.org
Local: Chris Flink, chris.flink@seiu1021.org, 510.701.9637
SAN FRANCISCO STARBUCKS WORKERS WIN LANDSLIDE UNION ELECTION
The store on 9th & Irving is San Francisco's second Starbucks to unionize in recent months
San Francisco, CA — Today, Starbucks workers at the 9th and Irving store in San Francisco, California, won their election for union representation in a landslide, 13-5 (72%). After the Castro Starbucks location, which voted to form a union in August of 2022, this is the second San Francisco store to win a union election.
The 9th and Irving partners (employees) are joining the Castro store in a nationwide movement of over 8,500 baristas organizing for better working conditions, fair wages, and consistent schedules.
The store's organizing committee, composed of partners at the store who spearheaded the union effort, said, "A few weeks ago, during a sip-in, a manager asked one of our partners if the union was strong. Today, the partners answered back. The answer is 'Yes!' The union really is strong."
Starbucks has launched a ruthless union-busting campaign that includes threatening workers' access to benefits, firing over 230 union leaders across the country, and shuttering union stores. The National Labor Relations Board (NLRB) has issued over 100 official Complaints against the Company, encompassing over 1,600 violations of federal labor law. On July 31, 2023 NLRB Administrative Law Judge Gerald Michael Etchington issued a decisionagainst Starbucks regarding their pre-election misconduct at the Castro store.
Starbucks Workers United is the union drive that has taken the labor movement by storm. Since December 2021, over 350 Starbucks stores in 41 states and the District of Columbia have successfully unionized — more than any company in the 21st century.
###