Priya Mathur: Fighting for Workers on the CalPERS Board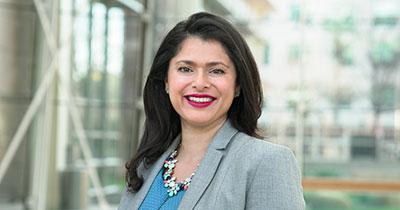 "I have a record of fighting for workers and their benefits. I want workers to be able to retire when they are ready to retire. I work extremely hard to think through every decision I make and review all sides," said Priya Mathur, CalPERs Board Chair and BART employee.
Starting on August 31, public employees throughout California will vote on CalPERS board members to represent them. Thirteen board members oversee the pension fund for 1.9 million members in the retirement system and healthcare benefits for 1.5 million members and their families.
Priya Mathur works on important initiatives that ensure that CalPERS' investment portfolio is secure, and she demands accountability from the corporate boards. As a proud union member of AFSCME Local 3993, she's considered a trusted advocate for Labor issues on the CalPERS Board.
Priya has been on the CalPERs board for 16 years. During her tenure, CalPERs has fully rebounded from the Great Recession to $350 billion today. "We did it by diversifying our portfolio, keeping investment fees low and holding corporations and Wall Street accountable," said Priya.
In addition to ensuring the health of the retirement fund, CalPERs Board Chair Priya Mathur also prioritizes keeping healthcare costs affordable for workers on the CalPERS health plan. "I've worked to ensure members with CalPERS healthcare benefits receive quality, high-value and affordable healthcare, including full access to family planning," said Priya.
CalPERS board members engage corporate boards to improve our environment globally. CalPERs has been engaging oil and gas corporate boards for many years to affect climate change. With Priya on the board, CalPERS launched a new initiative called Climate Action 100 Plus. This initiative joins CalPERS with 300 industrial investment funds from around the world to engage the corporate boards of the top 100 carbon emitters.
"We believe if we ban together, we will have more than a profound impact in shifting industries and markets all around the world to stop climate change," said Priya.
There are three voting methods and processes now used — paper ballot, online, and phone. Voting takes place from August 31 - October 1. Your ballot must be received by mail, telephone, or online by 11:59 p.m. (PT) on October 1. The ballot package mailed to you will include your official ballot, a return envelope if you choose to vote by mail, your unique PIN if you choose to vote online or by phone, and a candidate statement booklet. To be eligible to vote, you must be a member of CalPERS, employed by a public agency, and active as of July 1, 2018.