Nonprofit and Homecare Workers Speak Out and Win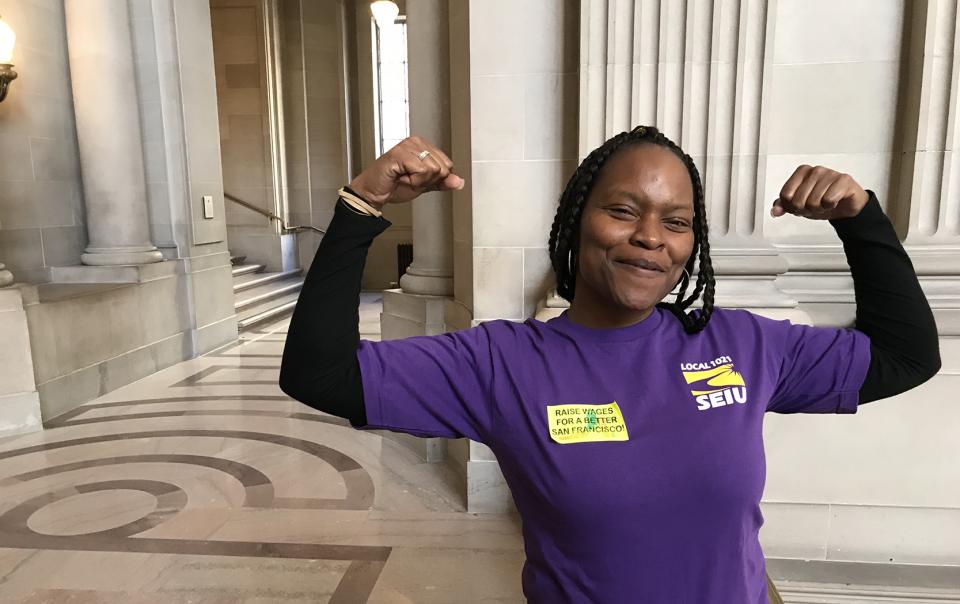 Earlier today dozens of workers who provide care services to seniors, children, people with disabilities, and the homeless testified before the SF Board of Supervisors and moved them to raise wages under the city's Minimum Compensation Ordinance.
Years of organizing and actions at City Hall led to this victory, which guarantees raises for hundreds of San Francisco's lowest paid nonprofit workers. The minimum compensation ordinance for city funded non-profit workers will receive an hourly increase from $15 to $16.50 on July 1, 2019, then $17 starting July 1, 2020 with an annual CPI increase after that.
"I'm glad we got a raise," said Najuawanda Daniels, a desk clerk at Community Housing Partnership, who is one of the workers who provided powerful testimony before the Board, "My two incomes were barely scraping the bottom. I live in a low income affordable housing unit in the shipyard in San Francisco. I'm experiencing rental increases every quarter and I was afraid when the next rent increase comes around I will have to make a decision on whether I can keep my apartment or give up my car for transportation that I use to get to and from both of these jobs that are allowing me to survive. Now with this increase, I have peace of mind."