Momentum growing as Amazon, Starbucks, and Apple workers continue to organize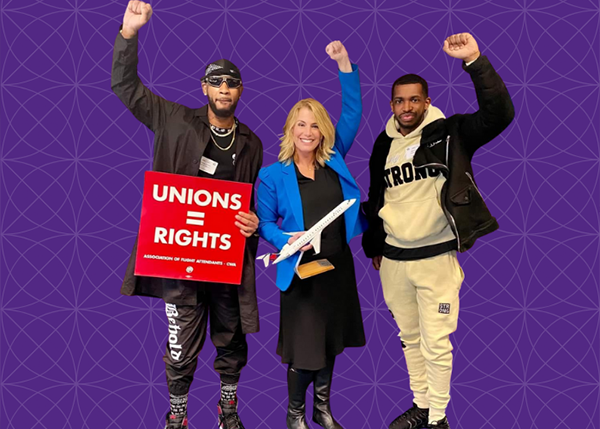 The race to organize Amazon kicked into a higher gear this month, as workers in Staten Island successfully won the first election to form a union at one of the company's fulfillment centers. This momentous victory could boost the morale of workers in tech or other large, nonunion companies to seek the same kind of union representation for themselves. Amazon may try to challenge the outcome of the vote, but the early victory by Amazon warehouse workers offers a blueprint for workers across the country seeking to organize.
"I think we're going to see a lot more of this," Susan Schurman, a Rutgers University professor of labor studies and employee relations, told Yahoo Finance. "I think the Amazon victory of the Amazon Labor Union will stimulate a lot more efforts."
But organizing amongst tech workers across Silicon Valley will still be a huge task. Staten Island Amazon workers voted 2,654 to 2,131 to create the Amazon Labor Union earlier this month, making it the first U.S. union in Amazon's nearly three-decade history. They aren't the first group of Amazon workers to try and organize, however.
Amazon workers in Bessemer, Alabama, have petitioned twice for union election votes. The first vote was unsuccessful, and the second will be decided by 400 contested ballots. Apple retail store workers, seeing the momentum of Amazon and Starbucks workers, are also working to form their union and win better wages and working conditions.
SEIU Vice President of Organizing, Brandon Dawkins said, "Every worker in this country should have the right to organize and every worker in this country deserves fair and decent wages. There should be no reason why any CEO should be making billions of dollars while the workers who are the engines of those corporations are living check to check, on the brink of homelessness. As a former fast-food worker, I fully support workers organizing for their rights to exist in a land where greed is the perceived ruler. These workers have every right to organize for what rightfully belongs to them."
This uptick in workers organizing is an inspiring and firm reminder that together, we win!