In Mendocino County, the fight for a living wage continues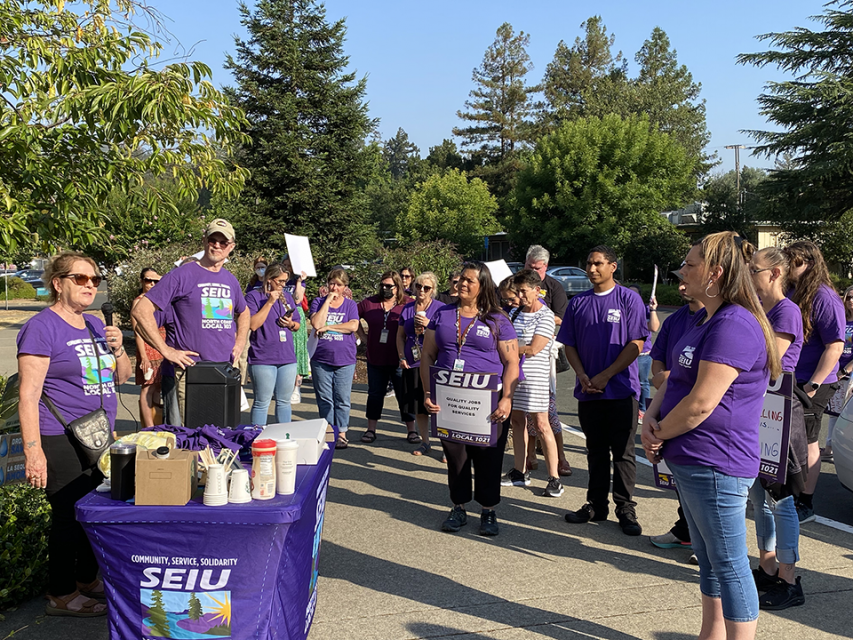 SEIU 1021 members working for Mendocino County are still locked in a tough fight for a fair contract with the county administration and board of supervisors, who continue to cry poverty despite lack of evidence of a financial crisis. Even worse, they are blaming faulty bookkeeping for their own incompetence or unwillingness to find solutions to the County's severe staffing crisis, even as it slows down and endangers crucial services for the most vulnerable residents.
Even though they have consistently grossly underestimated revenue for years and have hefty reserves, administration and the board of supervisors continue to insist that either the budget does not have enough funds to support a fair COLA or that they have no way of knowing if there is enough funding in the budget for it. They still have not budged from a position of offering ZERO COLA for this year, even as neighboring counties and cities within Mendocino County are settling contracts with meaningful wage improvements to address their own staffing shortages and to provide their employees with some relief from nine percent inflation.
Please support our Mendocino County union siblings! Send an email to the Mendo Board of Supervisors here with just a few clicks and tell them to do their job and make county administration settle a fair contract now.