Mendocino College Workers Stand Up for Community Needs Over Administrators' Greed
Top college district administrators keep wages down, while inflating their own salaries.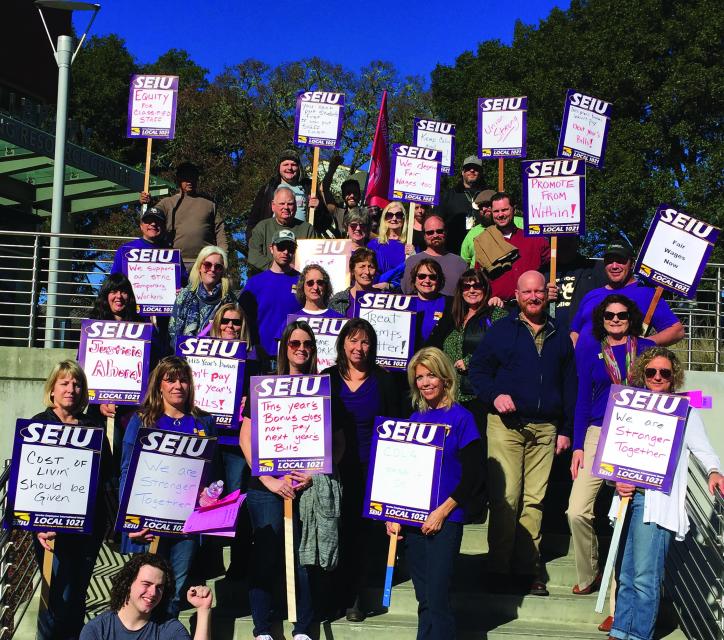 On January 24, Mendocino Lake Community College District (MLCCD) Classified and Temporary workers picketed at the college campus in Ukiah to protest unnecessary takeaways, including workers' ability to use earned time off in cases of extended illness or injury.

Top administrators have inflated their own salaries while trying to hold down wages for faculty and staff, and replace good jobs with temporary positions that lack benefits.

"President Reyes is paid an astonishing $302,717/year, significantly more than the governor of California and 44% more than presidents at comparable rural community colleges here in northern California. We need to let the community know that Mendocino College has gotten off track. Students, faculty and staff deserve better," said Kimberly Pinson, a Financial Aid Technician.