Meet the Sonoma County Bargaining Team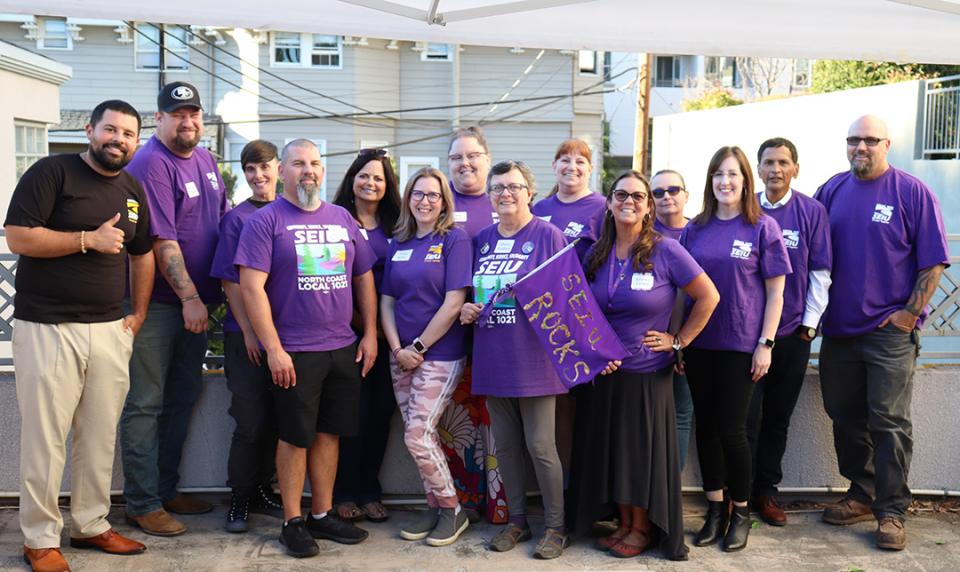 August 31, newly elected members of the Sonoma County bargaining team met at the SEIU 1021 Santa Rosa office for an initial meeting to start getting to know each other and familiarizing themselves with what to expect in contract negotiations this year.

The new bargaining team includes representatives elected from the clerical, service and tech, non-supervisory maintenance, social services, nursing, and general supervisory divisions, as well as chapter officers.

"The members and staff of our recently-elected Sonoma County bargaining team (19 strong!) have over 100 years of union service under our collective belts," said Sonoma County Chapter President Jana Blunt. "We represent 26 departments at 74 locations and are penning proposals in preparation of negotiations, which will begin by early October. Members' expectations are high and the priorities are numerous, including managing the damage done by poor recruitment and retention; fighting back impending attacks on retiree medical coverage and a lack of built-in retiree COLAs; challenging insufficient safety policies and inconsistent compensation methodology during emergencies; and raising wages to account for the staggering cost of living in Sonoma County exacerbated by past wildfires and inflation."

Look forward to updates once negotiations begin soon!