Keep Showing Up for a Fair Contract!
SEIU Local 1021 Contra Costa County Bargaining Update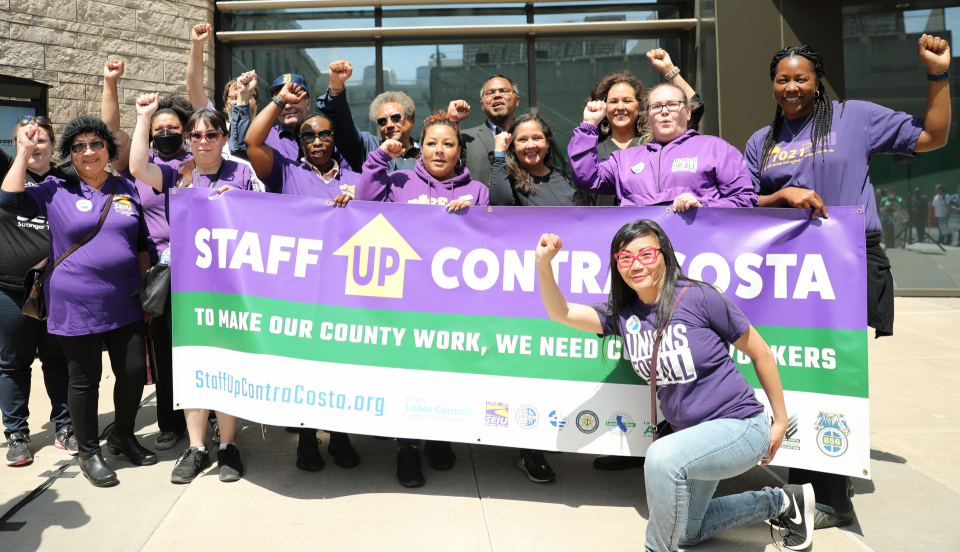 After meeting twice with County management as part of our union coalition, the County has not yet offered an acceptable economic proposal. To solve our staffing crisis, and to be fair to our dedicated County workers, we must receive a wage proposal that puts us well ahead of skyrocketing inflation and keeps us competitive with other Bay Area employers!
To show the County that we mean business, we will be holding a dozen rallies over the next few weeks: check out the schedule and RSVP at the following link (or scan the QR code with your smartphone camera):
If we want to win a strong contact, we will need every member to step up and speak out!
Proposals we have made include:
An updated policy on non-discrimination
Greater opportunity for release time, so our stewards have adequate time to represent our members
Access to the same benefits across all departments
Approval of alternate and staggered work schedules based on seniority, not the subjective preference of the approver
A better, faster process to welcome back workers needing accommodations with restrictions
Safety programs across all departments
The requirement that the County fill any contracted-out positions with benefitted, union jobs where possible within 6 months
Prior written notice when the County intends to change working conditions
Incorporation of side letters
Check Out Our Union Coalition Website: https://staffupcontracosta.org/