An Invaluable San Francisco Institution Is Saved, Thanks to Hard Work and Partnership
Statement from SEIU 1021 President Theresa Rutherford on Laguna Honda Hospital's Approval for Medi-Cal Recertification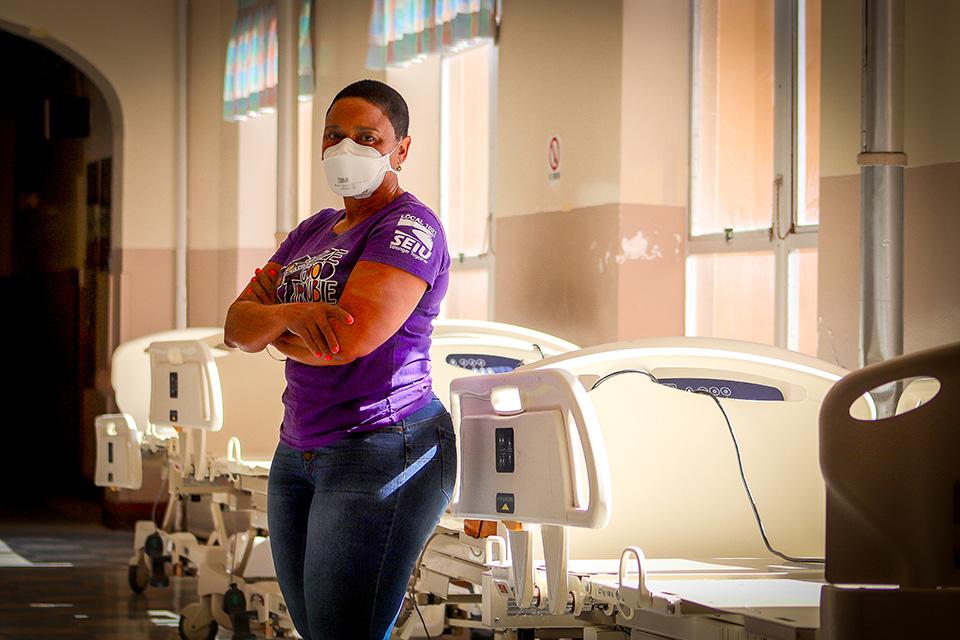 Today is an exciting day for SEIU 1021 members at Laguna Honda Hospital: After over a year of hard work, Laguna Honda has been approved for recertification by the Medi-Cal program, which over 95% of our patients rely on. This victory cannot be overstated. It not only means that Laguna Honda's doors will remain open, that our medically fragile patients will not be shipped elsewhere to their detriment, and that our members will keep their jobs. It also means that San Francisco will keep a vital healthcare institution that has been a critical part of our community, providing services no other local hospital offers, for over 150 years.
Having worked at Laguna Honda for over 21 years myself, this victory is not just symbolic but deeply personal to me. Some of our members have been at Laguna Honda for nearly 40 years, making huge sacrifices and committing their lives to serving and creating a home for our patients. From nurses, nurse assistants, janitors, food service, pharmacy, and every member of the patient care team, we take pride in the work we do to keep Laguna Honda's doors open because of the unique support that it gives. Even through the most challenging circumstances, including the covid pandemic and the long road to recertification, we have continued showing up not just to collect a paycheck, but because our patients are so important to us. We are part of their lives and they are part of ours. It is a privilege for us to be there and to have helped keep Laguna Honda open to serve our patients and the community and deliver the highest quality of care.
This monumental effort took all of us. Labor, management, community allies, and elected leaders all worked together as one to save this critical institution. We would like to thank Mayor Breed for stepping up, supporting the workers and the residents of Laguna Honda and also ensuring that this very valuable institution remains to give healthcare and service to the residents of San Francisco, the greater Bay Area, and by extension, California. We are so grateful to Supervisor Myrna Melgar for her tireless work to back us, keep the pressure on, and make sure this day would come, and to the entire San Francisco Board of Supervisors for their continuous support throughout the long process. We commend the stellar leadership of the Department of Public Health, and in particular Roland Pickens, Luenna Kim, and Grant Colfax. We also thank our community and labor allies for their invaluable support, including the San Francisco Labor Council. This is what community looks like.
We look forward to continuing this good work. We want to see Laguna Honda not just survive but thrive and be the best that it can be. We know that it will be because of all the work we'll continue to do.