Home for The Holidays: Registered Nurse Maria Mendoza Sanchez is Home!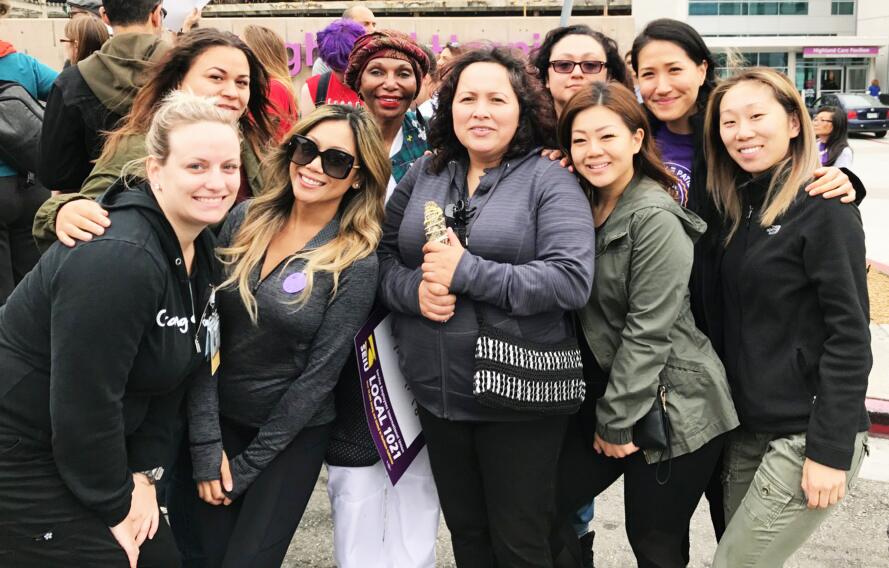 This past weekend, Maria Mendoza Sanchez, registered nurse at Alameda Health System and SEIU 1021 member, arrived home after being separated from her family, her coworkers, and the job she loved for more than a year.
"We are overjoyed to be welcoming Maria home. She is a part of our community, an asset to Highland Hospital, and to our Oncology unit especially," said Veronica Perez, an RN in the Highland Oncology unit. Maria was welcomed home by her children and her coworkers she arrived at the airport this past Saturday.
Over a year ago, hundreds of Alameda Health System workers, community members, and elected leaders rallied in support of SEIU 1021 member Maria Mendoza Sanchez. Maria's co-workers organized the rally after she received notice that she was scheduled for deportation.
Despite the widespread media attention the rally and Maria received, and the outcry of the community, she was deported to Mexico. Her family was torn apart, and she has spent a grueling year in Mexico away from her daughters.
Due to a Nursing shortage in Alameda County, and Maria's specialty as an Oncology Nurse, Highland Hospital sponsored her for and H-1B visa.
It was a longshot, but things took a turn a few weeks ago when she was among those picked in the visa lottery drawing, moving her to the next step. She was later approved by the State Department to return to the U.S.
"This is a big victory. Maria is one of the hardest working nurses I know. Her patients loved her. She is so compassionate and caring. This is a big victory for all of us to have her back home," said Harinet Sahle, a fellow nurse at Highland Hospital's Oncology unit.
Read more about Maria's journey in this article.