GSA member stands up for herself and wins after management shorts her six days of pay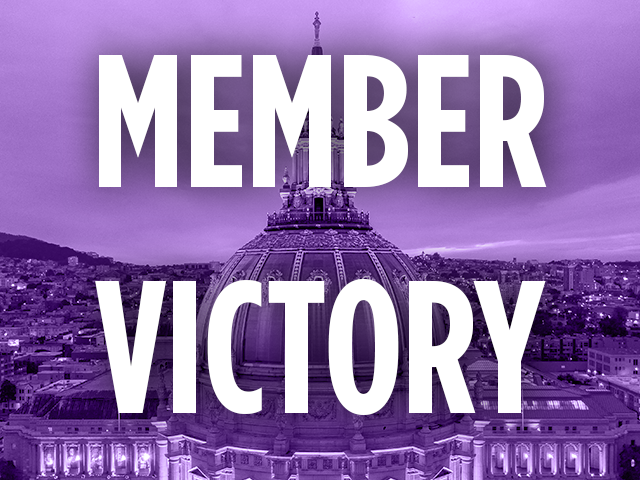 Recently, a member working at San Francisco's General Services Agency learned firsthand how management tries using COVID-19 as an excuse to violate our contract.
The member in question was just coming off an FMLA leave and requested telework accommodations, as they were entitled to do.
Rather than work with our member while scheduling their skeleton rotation in the physical offices, management instead shorted her six days of pay and wrongly claimed that she refusing to come into work.
We filed a grievance and began going through all of the steps. HR offered three days of retro pay but knowing we had a winning case, our union continued to fight. Eventually, we secured all of the backpay this member was owed.
"Situations like this are a good reminder that management and HR are there to look out for the boss, not the workers. We have to know our contract and be prepared to fight for our rights," said Harold Powell, Civic Center Chapter President.