Fighting Unjust Termination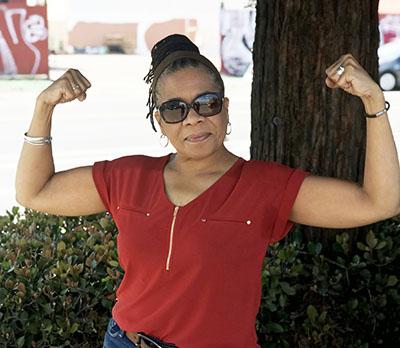 In September 2016, Ms. Rob was called in to a meeting by her supervisor. "I asked my supervisor if I should be concerned of any disciplinary action, so I could secure a union steward, and my supervisor told me 'no'," said Ms. Rob.
Despite her supervisor's assurance, Ms. Rob was disciplined at that meeting and she was denied her right to have a union representative.
Leslie "Ms. Rob" Robinson worked for 17 years as a Clinical Health Educator at La Clinica de la Raza. She provided reproductive health education to students at San Lorenzo High School. Ms. Rob loved her job until she started to experience harassment from her supervisor.
The harassment intensified, but Ms. Rob's dedication to her students kept her at the job but by March 28, 2017, the harassment culminated in Ms. Rob's termination. Ms. Rob refused to be intimidated. She stepped into action and filed a grievance for wrongful termination. This month she was awarded a settlement for the pay and benefits she lost from being unjustly fired by La Clinica de la Raza. She was also offered the option of returning to her position as a Clinical Health Educator.
"Human Resources staff at work are not there for you. The only advocates that you have are the members of the union and the team of experts the union employs," says Ms. Rob.