Felton Institute workers take their fight against union busting to City Hall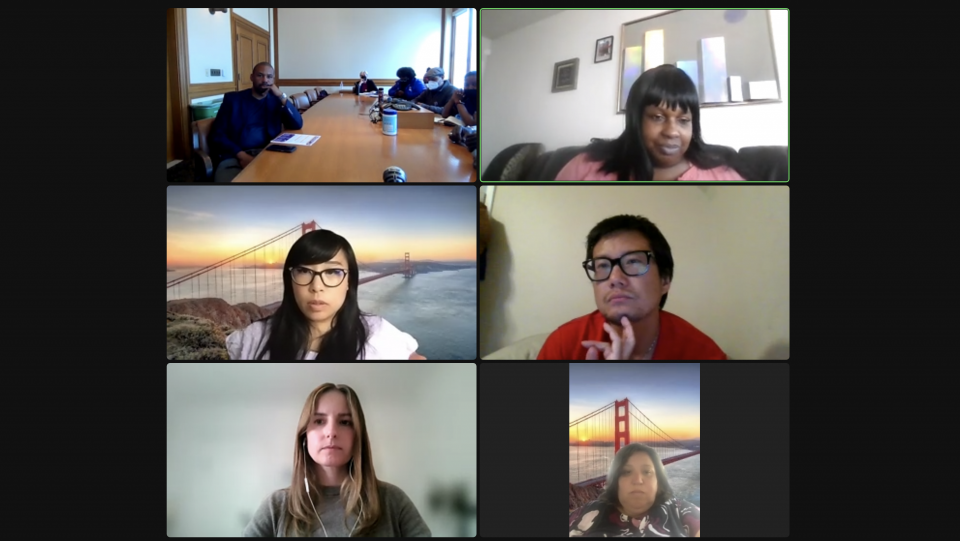 Felton Institute workers provide crucial social services to our most vulnerable community members. Years of short-staffing, lack of support, bullying, intimidation, and low pay for frontline staff have led to constant turnover and burnout—all of which impact client services. Meanwhile, Felton's C-Suite executives report annual salaries over $200,000, with CEO Al Gilbert pocketing over $300,000.
Many Felton workers belong to SEIU 1021 already, but the majority are still organizing to join our union and fight to improve these conditions. Felton agreed in writing to remain neutral and not try to discourage unionization through coercion or intimidation. Management is violating that agreement. Felton has also committed a litany of unfair labor practices by threatening and intimidating workers, firing people for union activity, illegally surveilling union supporters, and more.
Felton receives over 95% of its funding from government sources. As a result, SEIU 1021 members took action and have been meeting with elected officials and ask them to help put an end to this union-busting on the taxpayer's dime.
"I got into this field because I care about people and I want to help them. I'm a therapist and my job is literally emotional labor. When we don't have a say in the policies and procedures it's not only tiring, but it takes away from the quality of care I can provide my patients," said Tony Cantu, a Staff Therapist at Felton.
Workers have met with half-a-dozen elected officials in San Francsico so far, and plan to keep those conversations going in other local counties that contract with Felton. In total, Felton receives around $30 million from local Bay Area governments to provide services. Elected officials and the department heads who award publicly-funded contracts to private employers have an important oversight role.
"Some bosses prefer to bully us and break the law than recognize our right to organize and bargain a union contract in good faith. It's never okay, but our City & County actively funding Felton's union busting is unacceptable," said Ana Pedroza, an Infant & Toddler Head Teacher.
The situation at Felton has been unfolding for some time. SEIU 1021 represents dozens of workers at Felton, but most of the workforce is still nonunion. While a handful of workers currently represented by SEIU 1021 are fighting for a new contract, the rest of the Felton workforce is organizing to join their colleagues in our union. Management has chosen not to honor a neutrality agreement they made with SEIU 1021, and has instead chosen to deploy union-busting techniques to scare and intimidate workers.