FAIRFIELD STARBUCKS WORKERS ARE UNIONIZING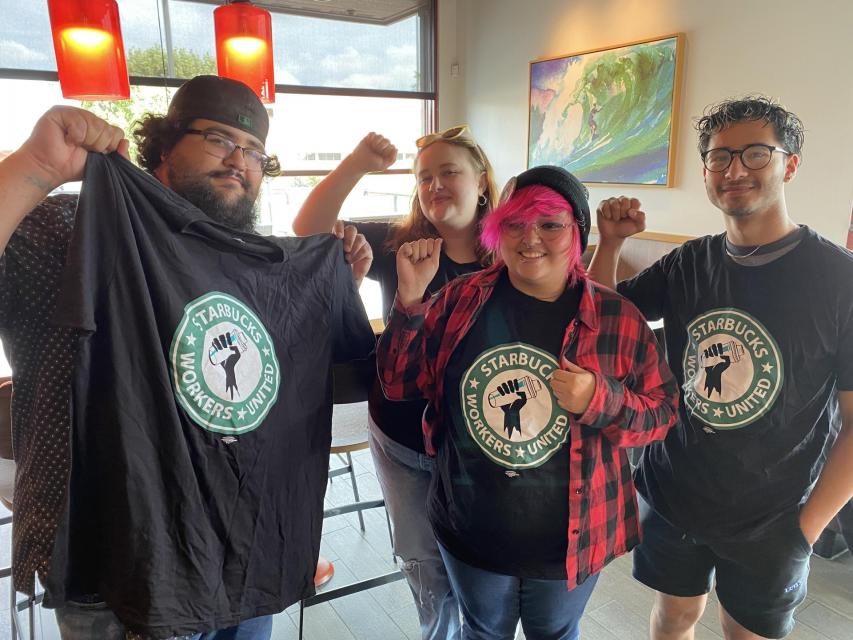 FOR IMMEDIATE RELEASE
August 23, 2023
CONTACT
General: starbucksmedia@workers-united.org
Local: chris.flink@seiu1021.org, 510.701.9637
FAIRFIELD STARBUCKS WORKERS ARE UNIONIZING
Fairfield, California — Yesterday, Starbucks workers at the 1450 Travis Boulevard store in Fairfield, California, filed a petition with the National Labor Relations Board (NLRB) to unionize with Starbucks Workers United.
Workers sent a letter to Starbucks CEO Laxman Narasimhan to announce their organizing campaign. In the letter, workers explained they're unionizing because of persistent issues at the store, from understaffing and flooding to faulty equipment and inflexible scheduling. As they said in their letter, "We brought our concerns to management and nothing happened. [...] We are overworked and our labor is underpaid. We believe that Starbucks is not supporting us in our shared mission: '[W]ith every cup, with every conversation, with every community, we nurture the limitless possibilities of human connection.' This is why we are formally demanding a union."
The Fairfield partners (employees) are joining a nationwide movement of over 9,000 baristas organizing for better working conditions, fair wages, and consistent schedules across the country, including several stores in the Bay Area and Northern California more broadly, including the 9th and Irving store in San Francisco, which voted to form their union on Friday, August 11.
Makaylah Turner-Sweeney has worked at the store for the past four years, and said, "The conditions at our store are unacceptable for partners and unsatisfactory for our customers. We're understaffed, which leads to long wait times, and we're fighting plumbing issues that make the store dirty and even force us to close the store sometimes. We want to fix these issues, but when we've brought our concerns to management, they have never offered any solutions. By forming a union here, we can make this workplace better for everyone. I've given four years of my life to this company, and I know we all deserve better."
Starbucks has launched a ruthless union-busting campaign that includes threatening workers' access to benefits, firing over 230 union leaders across the country, and shuttering union stores. The NLRB has issued over 100 official Complaints against the Company, encompassing over 1,600 violations of federal labor law, and a federal judge recently ordered the coffee giant to cease and desist interrogating and threatening unionizing workers.
Starbucks Workers United is the union drive that has taken the labor movement by storm. Since December 2021, over 350 Starbucks stores in 41 states and the District of Columbia have successfully unionized — more than any company in the 21st century.
###