Elections have consequences. Help make sure this one benefits working people!
Educate and mobilize your community to vote for candidates and initiatives that advance justice and equity!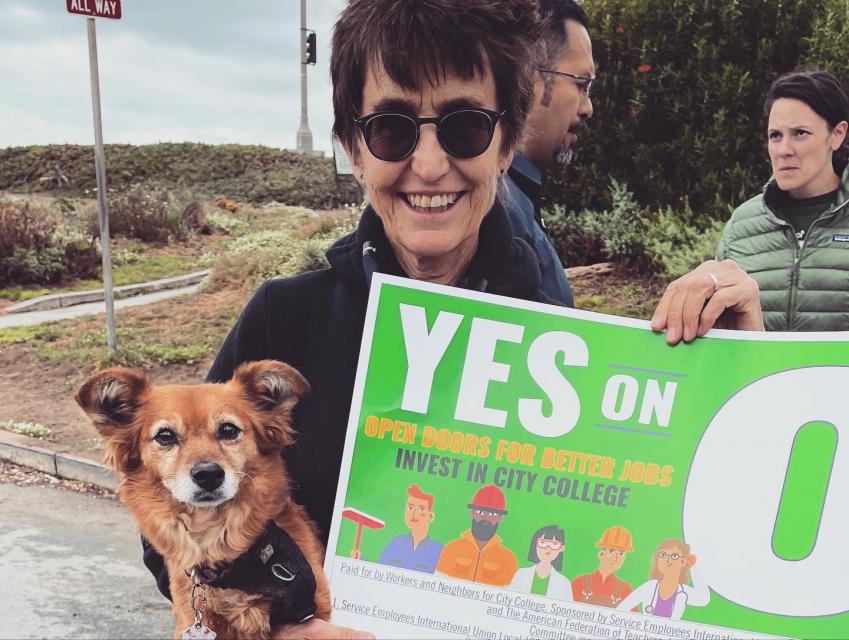 We all know how important it is to vote up and down the ballot by now, right? Since national media coverage almost always focuses on federal elections like the House, the Senate, and the White House, it can be easy to lose track of what is happening down the ballot. Yet the local candidates we elect and the local and state ballot initiatives we pass—or vote down—all arguably have a bigger effect on our communities, day-to-day lives, and, as public sector and nonprofit workers, our jobs.
That's where SEIU 1021 and YOU come in!
SEIU 1021, as a member-led union, vets candidates and ballot measures through our Committee on Political Education (COPE) made up of members just like you. They do the hard work of researching, interviewing, and evaluating candidates and their positions and experience, as well as digging into ballot measures to see which ones will advance justice and equity for working people and our communities.
While you can look forward to getting your complete SEIU 1021 midterm voter's guide in the coming weeks, most of our local's endorsements have already been made–and since ballots will hit mailboxes starting October 10, there is no time to waste in mobilizing to make sure the voters in our communities understand what and who is on their ballots.
"When we are silent, unengaged, or don't care about who is elected to public office, we give away our power to be part of the conversation and to be heard," said North Coast Region Vice President Mary Sandberg. "Getting good contract agreements and creating work places that people want to work at requires a partnership with the elected bodies overseeing the budgets of those worksites."
When SEIU 1021 members hit the doors and the phones, there is no limit to what we can accomplish! We have made the difference in passing ballot measures that provide much-needed funding for the services we provide; in electing candidates to city councils and boards of supervisors who understand the value of the work we do and who support both public services and high standards for labor so that we get compensated fairly; and in defeating harmful ballot measures and candidates that would negatively impact us.
Educating voters and getting out the vote is not just important–it's fun! And there are so many different options. Enjoy getting exercise and fresh air? You can volunteer to drop off literature at doors or to knock on doors to talk to voters about why you support candidates or ballot measures at one of our many weekend canvasses. Less mobility, or can't do weekends but want to spend a couple of hours calling voters from the comfort of your own home? There are plenty of virtual phone banks to choose from as well.
From Mendocino County to San Francisco to Sacramento, there are opportunities for YOU to make the difference just by volunteering a little slice of your time to making sure voters understand what's at stake.
And now it's easier than ever! Check out this page where we will be adding and updating GOTV opportunities now through Nov. 8. Sign up to help with a campaign that matters to you. Share it with a friend–or all your coworkers. Get a couple to sign up to come with you–it's always more fun to do it with folks you know! Then bookmark the page and come back to it often!
We've got less than a month until ballots go out. Winning great contracts requires first winning at the ballot box. We can do it–but it will take all of us.