The elections are over, but our fight to protect public services goes on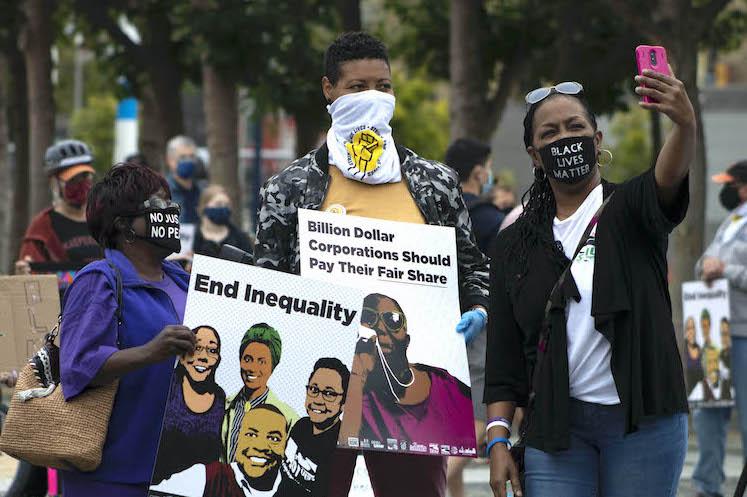 This year, we had one of the most consequential election we've ever faced. Elections aren't just about electing candidates—it's equally important for us to pass local revenue measures to help fund the services and resources we provide. This year, we won big.
This November, we helped pass nine ballot measures that will fund local services, protect our communities, and secure our jobs. The revenue measures we helped pass include Props F & L in San Francisco, Measure W in Alameda County, Measure X in Contra Costa, Measure R in San Rafael, Measure O in Sonoma County, and more.
In total, the measures we passed this election cycle equal almost $1.5 billion in revenue for jobs and services where members like you work.
Additionally, we helped elect our allies to City Councils, County Boards of Supervisors, education boards, and more across Northern California. These people have tremendous influence over our contracts, services, benefits, and our working conditions.
This is why it is essential for us to be active at election time. Now, we need to stay strong in the coming year as many municipalities use the uncertainty of COVID-19 as an excuse to trim their budgets.
Our Committee on Political Education (COPE) is how we raise money to keep our political program strong. Donating is entirely voluntary, but it will help us get ready for next year's fights to protect essential services, workers, and our communities. Join COPE or increase your contribution today. By making a recurring $10.21 contribution, you will help us elect candidates and pass ballot measures beyond just this election to protect services and secure the revenue our communities need.
"Electing candidates who will stand with workers and protect public services is critical for us as union members. Across Northern California, we know that we'll need to be strong and prepared for the budget fights that lie ahead, but there's no limit to what we can accomplish when we organize and vote together," said Ramsés Teón-Nichols, SEIU 1021 VP of Politics.