DPH workers lead the charge for a fair, transparent, and equitable plan to distribute COVID-19 vaccines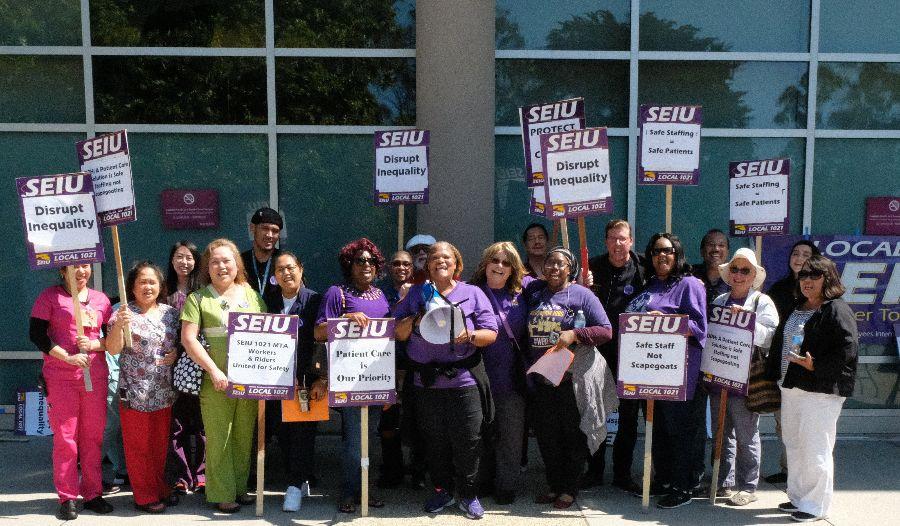 When told vaccinations for frontline workers at Laguna Honda would have to wait until the first two weeks of January 2021, Nebyat Negaci, a 10-year employee at Laguna Honda, was determined to change that.
Last month, frontline workers were told they needed to wait to be vaccinated, despite vaccines being made available to managers not working at the bedside. "I believe if you are ready today then you deserve to take your vaccine today," said Nebyat, who began organizing to ensure the safety of her unit.
Nebyat and her co-workers, many of whom shared the same belief, organized a march to the vaccination site. They demanded to be vaccinated, and received the vaccine that same day.
In December, members also held a press conference on Zoom calling for a transparent, equitable, and evidence-based distribution plan for the COVID-19 vaccine. We were joined by Board of Supervisors members Norman Yee, Ahsha Safai, and Myrna Melgar. Check out this coverage from KTVU.
While she helped lead the organizing effort, Nebyat emphasized that it was a group effort. San Francisco is only able to respond to this pandemic because of the work being done every day by SEIU 1021 members around the city. "It takes the collective of us to keep the city running. It is not this department or that department. It is all of us," Nebyat said.
The same is true of our union—as individuals, there's only so much we can accomplish. When we work together towards common goals, however, there's so much more we can win.