Cotati-Rohnert Park Unified School District classified staff ratify strong contract
They will be seeing big improvements to wages and longevity pay, as well as one-time stipends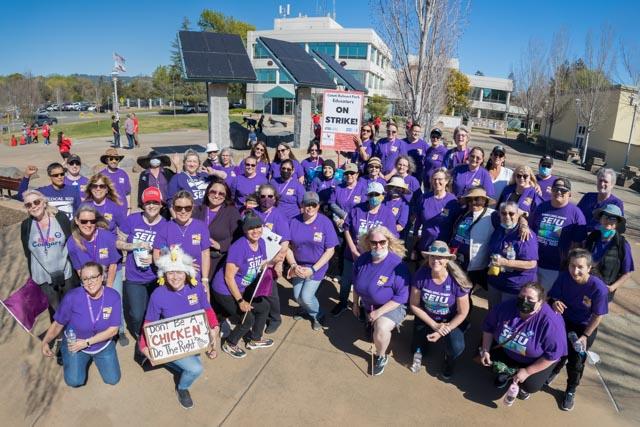 Last week, SEIU 1021 members at Cotati-Rohnert Park Unified School District (CRPUSD) voted on a tentative agreement (TA) reached with the district after they participated in a six-day sympathy strike with the teachers of Rohnert Park Cotati Educators Association (RPCEA) in March.
"CRPUSD SEIU 1021 members are happy that after being out of contract since July 1, 2021, we have reached a tentative agreement with the district. We are receiving increases to our wages, longevity and a stipend for working out of class," said SEIU 1021 CRPUSD Chapter President Bryna Wigmore. "We look forward to many more successful bargaining opportunities with the district in the future."
To say the chapter's members approved the TA would be an understatement. The ratification vote was unanimous.
The three-year contract includes:
Ongoing wage improvements:

3% retro to July 1, 2021
3% retro to January 1, 2022 + $2,000 (prorated)
3% on July 1, 2022 + $1,000 (prorated)
2% on January 1, 2023
3.61% minimum COLA in third year.

Longevity improvements:

16% increase to 10&15 years longevity scale
11% increase to 20&25 years longevity scale

Higher class pay:

$15/$25 stipend during teacher absence.
"Going on strike with the teachers helped us, because they did well — so we did well, too," said Wigmore. "As I have said all along, their fight is our fight. The district offered us the same wage increases that the teachers won. The teachers held strong, and they won — and it helped the other two unions in the district, including us. Strength in numbers is real, and solidarity pays off!"