Classified Layoffs on the Agenda at Today's School Board Meeting. Come Speak Out!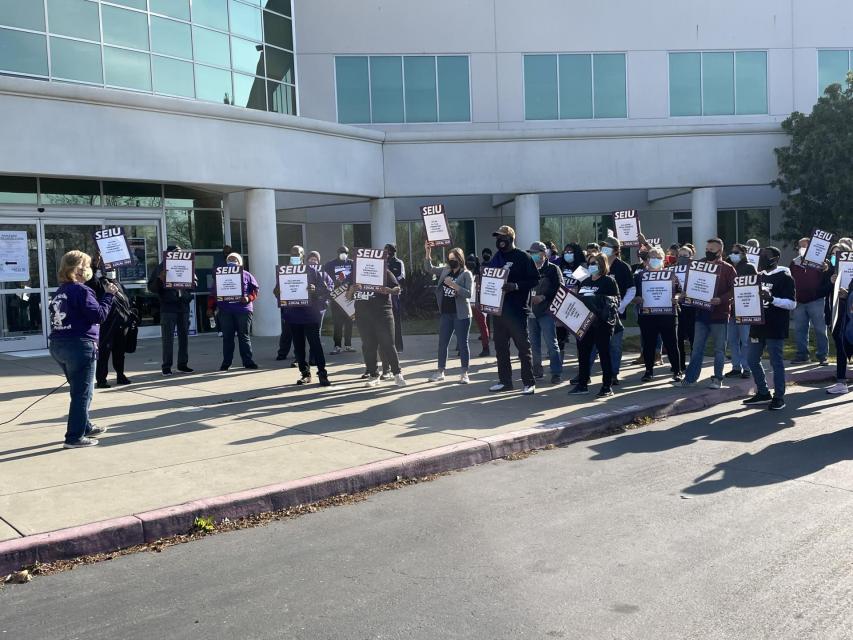 Are you aware that classified staff layoffs are on the agenda for today's school board meeting?
SCUSD did not provide SEIU a layoff list. SCUSD has not negotiated over the impact of layoffs with the SEIU leaders or our bargaining team. This is not the correct process.
UPDATE: We have obtained the layoff list. You can view it here.
Are you willing to address the board on behalf of SEIU members–or even yourself? We have hundreds of unfilled positions.
Why would they lay people off when we are already short-staffed and have so many unfilled positions?
Here is the board agenda. Look for item 9.2 Resolution No. 3254: Notice of Layoff: Classified Employees – Reduction in Force Due to Lack of Funds and/or of Work (Cancy McArn)
Sign up to give public comment at the school board meeting today. Three ways to sign up:
You can submit a public comment in writing via email prior to the meeting: publiccomment@scusd.edu
You can submit a public comment in writing, identifying the matter number and your name using this form; or
Sign up with the same form to request to give oral comment only when the matter is called, instead of written comment.
Written public comments will not be read aloud, but will be provided to the board ahead of the meeting and will be posted on the District's website.

See you at today's board meeting!
In solidarity,
Karla Faucett
SCUSD Chapter President