Cal Academy of Sciences Workers File Petition for Union Election with National Labor Relations Board
A supermajority of eligible employees, from biologists to guest experience workers, have signed union authorization cards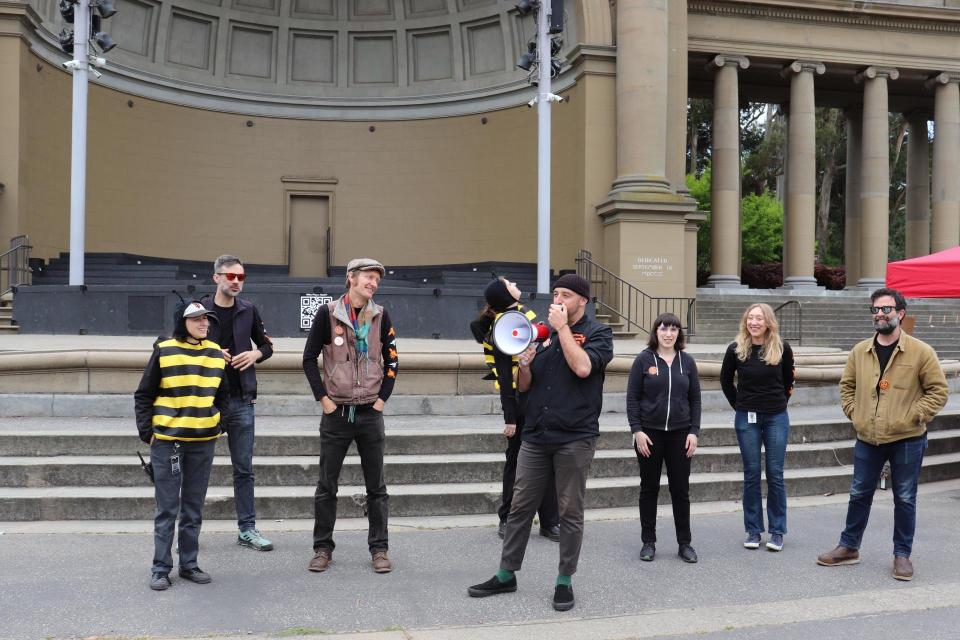 **FOR IMMEDIATE RELEASE 5/25/23**
Contact: Jennie Smith-Camejo, jennie.smith-camejo@seiu1021.org, (510) 710-0201
San Francisco: This morning, workers at the California Academy of Sciences filed a petition for a union election with the National Labor Relations Board, presenting signed union authorization cards from a supermajority of non-supervisory employees. The petition is a critical step in the organizing effort started by workers eager to improve working conditions, wages, and transparency at the Academy by forming their union, CalAcademy Workers United, as a chapter of SEIU Local 1021.
"For nearly a year, we have been holding substantive conversations with our colleagues about restructuring decision-making power and accountability with respect to our wages and working conditions at the Academy," said Ian Hart, an exhibits preparator at the Academy. "As a result, a supermajority of our union-eligible colleagues have taken the concrete step of signing cards declaring their support for the formation of our union: CalAcademy Workers United. Today we have submitted those cards with our petition for a union election to the NLRB. This is an important milestone on our path to building democracy at work."
"This is a truly exciting moment for our unionizing effort!" said Victoria Langlands, an electronics engineer at the Academy. "So much work has gone into arriving at this step in our unionizing effort. Staff have been laying the groundwork to be at a supermajority for filing for our election, and we have officially done it! It is a very satisfying moment that deserves celebration, but the road ahead is just as important, and I look forward to continuing on with my coworkers to the finish line and voting yes!"
CalAcademy Workers United will be a vehicle for the wide range of workers at the Academy, including non-supervisory employees working in guest experience, research, education, marketing, development, and all other areas of the research institution and museum, to have a voice in how the Academy is run, how funds are allocated, and how employees are compensated. They will join workers of numerous San Francisco museums, including the De Young, Legion of Honor, Asian Art Museum, and Exploratorium, as members of SEIU Local 1021.
Once SEIU Local 1021 and Academy management negotiate a stipulated agreement with the NLRB, a date will be set for the union election. So far Academy management has followed the typical playbook of employers wishing to prevent staff from unionizing, including all-staff meetings designed to dissuade them from organizing and carefully-worded messages expressing concerns and reservations about unionization. Still, workers hope management will not try to interfere with the election and will ultimately understand that the workers' union can be an important and helpful partner.
"Working with my Academy colleagues—long timers and newcomers alike—to come together and organize ourselves into a union has been an inspiring journey," said Hart. "We've taken organizing classes, and we've had hundreds of conversations with our coworkers. I'm looking forward to winning our election and negotiating a first contract that makes the Academy not only a better place to work, but more effective in its mission."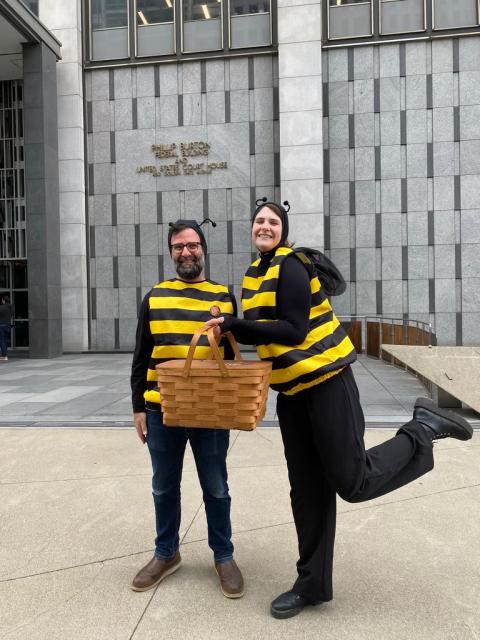 ###
SEIU Local 1021 represents nearly 60,000 employees in local governments, non-profit agencies, health care programs, and schools throughout Northern California, including seven private colleges and numerous community colleges. SEIU Local 1021 is a diverse, member-driven organization with members who work to make our cities, schools, colleges, counties, and special districts safe and healthy places to live and raise our families.