Asian Art Museum Foundation workers fight back against layoff threats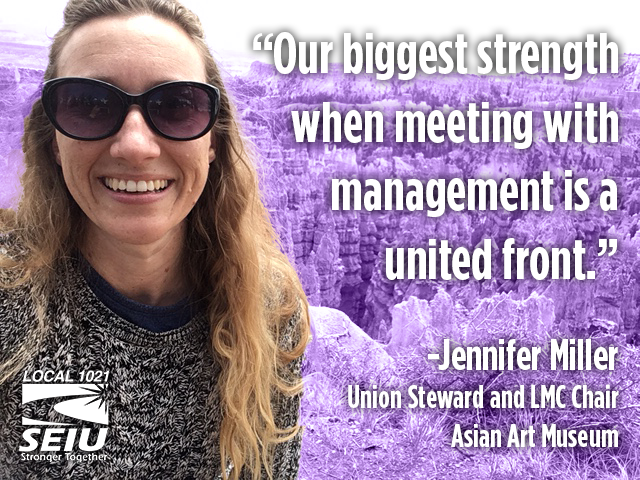 When the Asian Art Museum said they would be pursuing layoffs due to COVID-19 last November, members knew they needed to spring into action and fight back. Immediately, leadership dug in their heels, got the membership engaged, and began using the Labor Management Committee to force negotiations on every issue possible to find solutions.
"Our biggest strength when meeting with management is a united front. I know that we have each other's backs. If one colleague's point is being dismissed or deflected, another team member will pick it up and keep it going. We are equals with management when we're at the table, and management knows our union has teeth" said Jennifer Miller, an SEIU 1021 steward and LMC Chair at the museum. "We know management's goal is to deflect, delay, and obfuscate. Our strategy focuses on how to make that approach impossible for them—we work closely with our internal Leadership Team to create our own solutions to avoid furloughs or layoffs."
Members reacted quickly and worked together, researched alternative solutions, and challenged management at every turn. As a result, the museum instituted a work-share program to find new roles for staff, and members have largely been able to beat back the threat of layoffs. This is the power we have when we work together as a union.