AHS Workers Rally to Stop Patient Care Cuts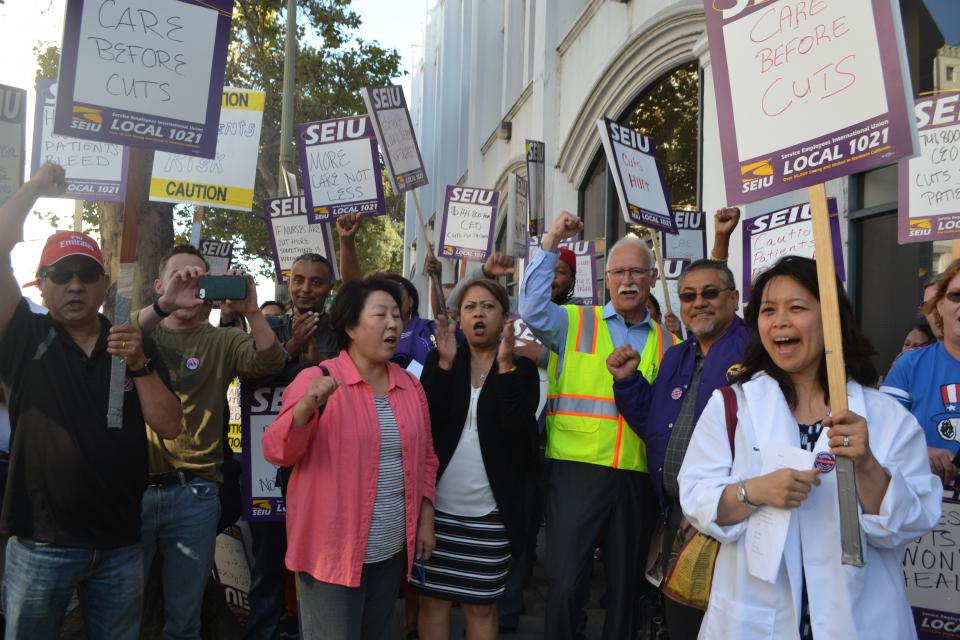 Alameda Health System (AHS) employees took their fight for better patient care to the streets in front of the joint meeting of the AHS Board of Trustees and Alameda County Board of Supervisors on September 25. Workers from Highland Hospital, Fairmont Hospital, John George Psychiatric Pavilion, Wellness Centers, and more joined community allies to stand against patient care cuts proposed by AHS administrators.
"We, the workers and caregivers, are the best advocates for our patients. We stand up for them like no one else does. That is why we fought so long and hard for strong language in our contract to ensure patients would get better care. We will continue to fight for patient care and safety until our patients become the priority they should be," said SEIU 1012 members and Highland Nurse John Pearson.
After the informational picket, members testified at the joint meeting, emphasizing that East Bay residents deserve great medical care. Yet, patient care hours are being cut at AHS facilities, causing chronic under-staffing and putting patient care and worker safety at risk. This is not just unsafe and unfair, it's dangerous.
After the picket, AHS management agreed to meet with AHS SEIU 1021 members to discuss their proposals. Stay tuned for more developments!