Port of Oakland Workers Need a Fair Contract NOW!
Sign Our Online Petition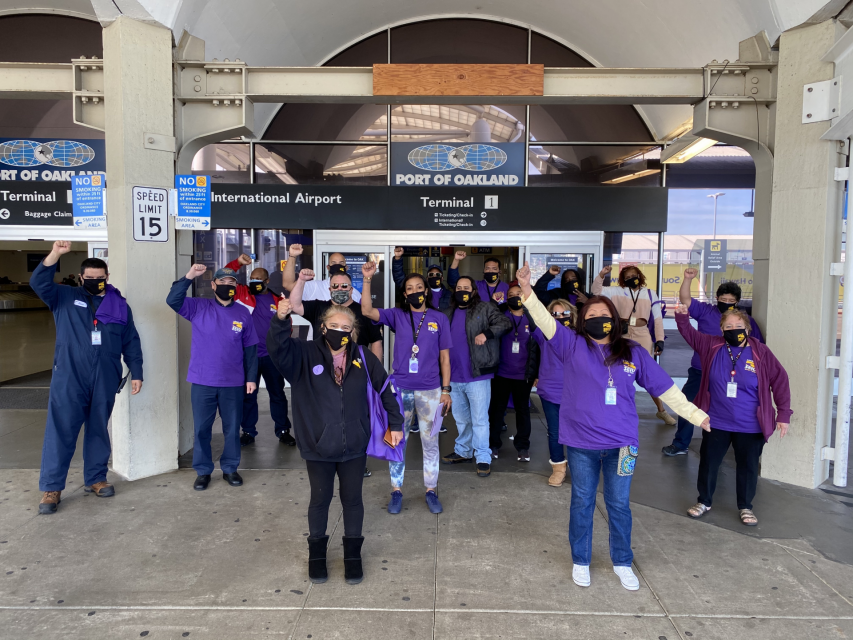 In a global pandemic, the health and safety of port workers should be the highest priority.
Port of Oakland workers are understaffed and conditions are unsafe. As a result, the airport stays clean and operational by relying on huge amounts of overtime and increasing workloads in ways that are unsafe for workers and cut corners on airport cleanliness.
Meanwhile, management is ignoring the negotiated discipline processes and is imposing punitive and arbitrary suspensions, costing workers weeks and even months of pay, frequently over minor issues.
To top it all off, management representatives are dragging out contract negotiations with Port workers, who have been without a contract since June 30. They're even insisting that workers give up their right to strike!
This is unacceptable. We the undersigned demand immediate action from Port of Oakland management so we can have a properly staffed, safe working environment, an airport that is clean and safe for passengers and workers alike, and a fair contract that protects workers' rights against unfair discipline and keeps them ahead of our high costs of living.