June 7, 2022 Endorsements
Let's elect pro-labor candidates and pass measures that help our communities!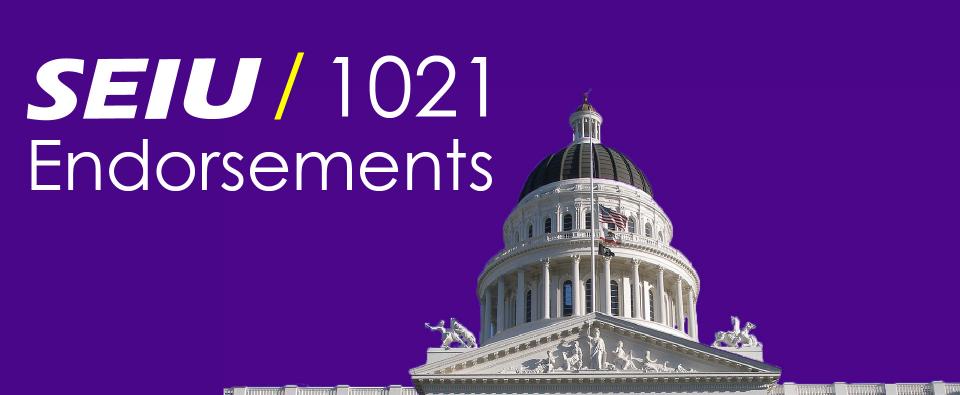 To protect our rights, improve our working conditions and quality of life, and better our communities, the candidates we elect and the ballot measures we pass–or reject–matter. That's especially true when it comes to local and state races. The 2022 statewide and midterm elections are our opportunity to showcase worker power at the ballot box. We have made significant progress over the last two years. Now, we must build upon our advancements.
We know that the fight for economic, racial, environmental, and immigrant justice is one that we cannot sit out. That is why we, as a union, actively participate in the political process. Across Northern California, we will vote for our endorsed candidates and ballot measures and mobilize our communities to vote to achieve the kind of justice we deserve.
We organize good trouble on the streets, in our workplaces, and now at the ballot box.
We urge members to participate in phone banking, canvassing, and other outreach initiatives to help us elect candidates who will fight for us and pass measures that will benefit workers across Northern California.
Click the links below to see what candidates and measures SEIU 1021 members have endorsed for the June 7, 2022 election, and see our upcoming volunteer opportunities here:

U.S. HOUSE OF REPRESENTATIVES

STATE ASSEMBLY

LOCAL BALLOT MEASURES

Proposition H: Recall of San Francisco District Attorney Chesa Boudin - Vote NO

Proposition G: Public Health Emergency Leave – Vote YES
U.S. HOUSE OF REPRESENTATIVES

State Senate

Stockton city council

San Joaquin County Board of Supervisors

Calaveras County Board of Supervisors
*Disclosure
Major funding by the California Workers'Justice Coalition sponsored by Service Employees International Union Local 1021.
Rebecca Kaplan, Alameda County Supervisor
Committee name and FPPC ID #: California Workers' Justice Coalition sponsored by Service Employees International Union Local 1021 (ID# 1433122)